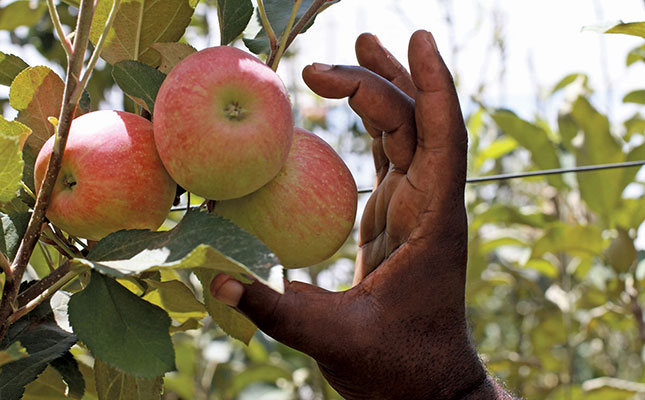 However, producers must brace themselves for a tough season in terms of returns and profitability levels. This is due to strengthening of the rand against the currencies, like the US dollar, the pound and the euro.
The organisation's latest apple and pear export estimate reported that the overall expectation for the export crop remained good, with apple volumes expected to increase by 3%, whilst pear volumes were anticipated to be in line with last year.
READ Eastern Cape empowerment project's R1,5m pineapple crop
Apple exports were expected to be just shy of 35 million 12,5kg cartons, and this increase in volume was driven mainly by new plantings and young orchards coming into production, according to SAAPPA.
The major varieties contributing to the growth in apple export volumes were Fuji (+7%), Royal Gala/Gala (+3%) and Golden Delicious (+2%).
Despite the growth in pear plantings over the last couple of years, pear volumes were expected to be in line with last year. Pear exports were estimated at 17, 846 million 12,5kg cartons, compared to last year's 17, 775 million 12,5kg cartons.
A decrease in export volumes of Williams' pear (-16%) was expected due to smaller fruit size, a good demand from the canning industry and a lack of demand from importing countries in the northern hemisphere.
On the other hand, export volumes of Packham's Triumph (+3%), Forelle (+3%) and Abate Fetel (+5%) was expected to increase, compared to the previous season.
According to Jacques du Preez, Hortgro's general manager for trade and markets, the initial fruit size of the pome fruit crop was slightly smaller than expected, but the overall eating quality (including sugar content) was very good.
"At this stage, colour development and cosmetic pack-outs look promising," he said.