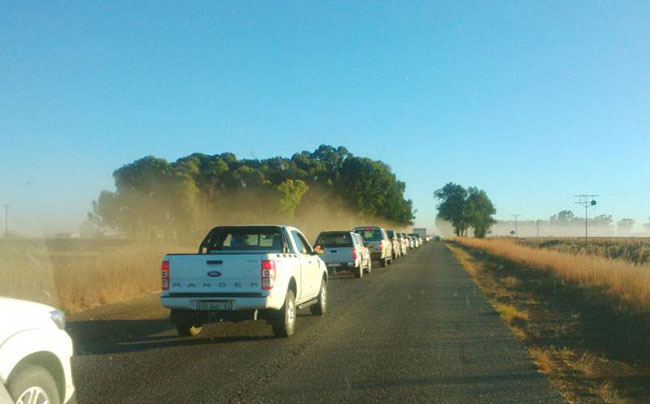 Chairperson of the Nampo Organising Committee, Cobus van Coller, said if, at all possible, motorists should avoid the R59 between Viljoenskroon and Bothaville.
READ Nampo survival guide
"You cannot see all the potholes when driving," he said.
Construction work is being done and potholes are also being repaired, but this will not be finished in time for Nampo.
Van Coller said there was also grading work being done and the dust impacted visibility.
A map can be downloaded online from nampo.co.za.
READ Myth conceptions about travelling on a dirt road
Van Coller said the R727 between Kroonstad and Bothaville was also under construction.
"If there was any congestion heading into the Nampo grounds, this would not last long. Be patient, you will get there," he said.
He added that the good rainfall meant the grounds were looking beautiful and were more than ready for visitors.
Free State-based radio station OFM will carry daily traffic updates and these will also be broadcast on the special Nampo radio station, Grain SA Radio (99.2 FM), which operates annually during the event.
According to Grain SA, recommended routes during Nampo are:
N12 Potchefstroom → Klerksdorp → R30 to Bothaville.
Kroonstad, take the R34 to Welkom for about 15km → turn right onto the R713 until you reach the R30 → turn right Bothaville.
Parys R59 (under construction) → Viljoenskroon → turn right at four-way stop → R76 to T-junction → R30 left to Bothaville.
Roads to avoid:
R59 Viljoenskroon → Bothaville.
R76 Kroonstad → Viljoenskroon.
R727 Kroonstad → Bothaville – under construction.
Viljoenskroon → Vierfontein.