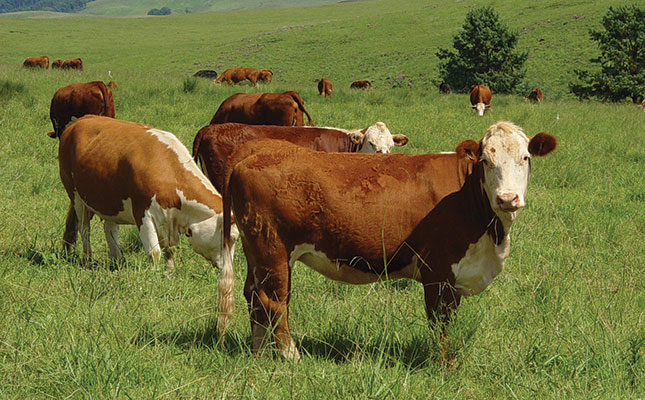 Amid the devastating coronavirus disease (COVID- 19) outbreak, the Department of Agriculture, Land Reform and Rural Development (agriculture department) recently established an industry task team, under the auspices of agriculture minister Thoko Didiza, to manage this disaster.
The task team is composed of departmental officials and agricultural representatives who will focus on three work streams: the economy, social impact and communication.
According to Agbiz, the team had been established to ensure that food security was maintained throughout the duration of the epidemiological curve of COVID-19, which was expected to taper off in the second semester of 2020.
"At the heart will be to ensure continuous food availability to all, at affordable prices, as well as that all supply chains function, and both imports and exports of agricultural goods are maintained," Agbiz said in a statement.
Omri van Zyl, Agri SA's executive director, who is also part of this task team, explained that the first meeting allowed everyone to provide input and "get their ducks in a row".
"We must now each submit plans on how to assist the various work streams through this difficult time, and will soon have discussions about which contingency measures will be put in place."
Van Zyl said he was very positive about the task team and added that it was gratifying that everyone wanted to work together to make a real difference.
"The COVID-19 outbreak is [new ground] for us and no one, not even internationally, has ever been challenged by such an event. So we'll have to think on our feet and make plans as we go along."
During the meeting, Didiza confirmed that auctions would continue for the time being to ensure that the livestock industry did not face any further damage after foot-and-mouth disease outbreaks seriously affected the sector earlier this year. She added that the goal was to protect food security and the agricultural economy.
The national Red Meat Producers' Organisation said it would support government's precautionary measures and would contribute towards the containment of the disease.
RPO chairperson Koos van der Ryst said there was no negative impact on the local
red meat industry at this stage, while exports were also continuing as normal.