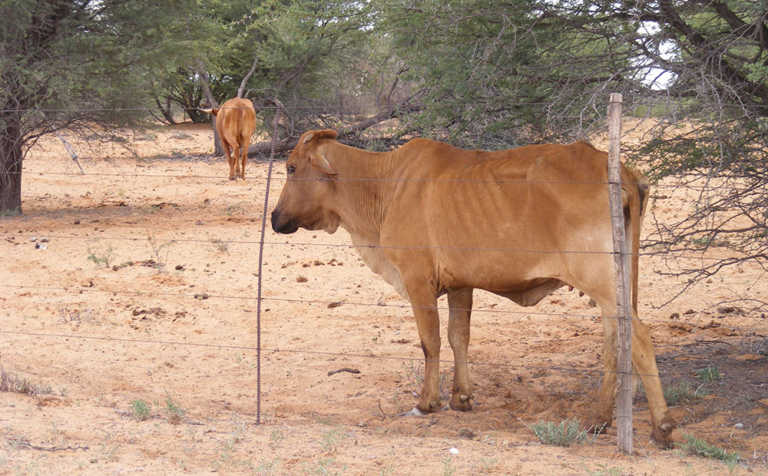 It is expected that communal farmers will be hardest hit by ongoing drought conditions across the country and subsequent lack of grazing, according to Gerhard Schutte, CEO of the Red Meat Producers' Organisation (RPO).
He was speaking at a recent media briefing hosted by Agri SA and attended by various commodity organisations to discuss the impact of the widespread drought on various commodities.
Schutte said there were about 1,2 million households in especially communal areas that kept cattle to access cash when they needed to pay school fees, for example.
"These livestock owners will not have the money to buy-in feed when they need to and will lose animals," he said.
According to Schutte, both government and private sector assistance was needed to supply feed to livestock farmers before winter when fodder banks would be low.
Also speaking at the event, Jannie de Villiers, CEO of Grain SA, said he had spoken to commercial beef farmers in the summer rainfall areas, who told him that despite the rainy season being almost over, they had not received any rain, and that the fodder levels on the veld of their farms were very low.
De Villiers said a recent survey in which Grain SA collaborated with Agri SA to assess drought conditions in South Africa showed that of 278 municipalities in South Africa, 173 were affected by drought conditions.
Of these, only three had excess fodder stock available in fodder banks with which they could assist farmers.
The survey also indicated that since January 2018, more than R7 billion in production value had been lost due to ongoing drought conditions.
Many farmers were also considering retrenching permanent workers, while many commercial farmers had reported suffering from depression or anxiety due to these on-farm pressures.