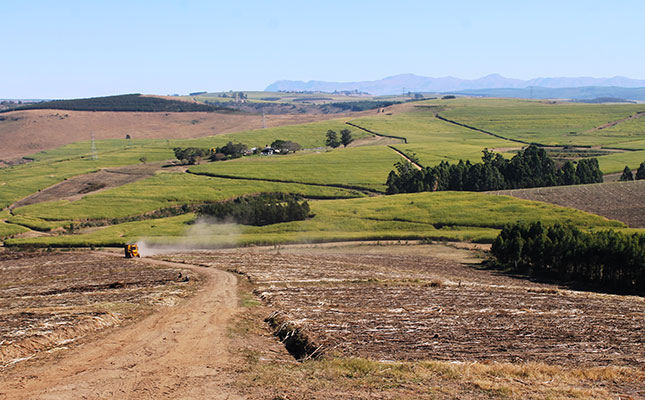 Tongaat Hulett Limited has made some positive progress in its efforts to dig itself out of the precarious financial position that the company found itself in recent years.
Farmer's Weekly previously reported that this followed a six-month forensic investigation into the company's financial affairs. Among other findings, the investigation found that previous directors and some senior staff of the company had allegedly deliberately manipulated or misstated the company's 2018/2019 financial results, while others had overlooked such illegal and unethical actions by their colleagues.
As a precautionary measure, the company requested both the Johannesburg Stock Exchange and the London Stock Exchange to suspend trading of its shares in mid-2019, until all the relevant concerns had been satisfactorily resolved. These suspensions were lifted on 3 February this year.
Some of the highlights of the company's latest financial results for the six months ended 30 September 2019, included operating profit increasing to R1,27 billion (six months to 30 September 2018: R315 million); earnings before interest, taxes, depreciation and amortisation (EBITDA) increasing to R1,58 billion (six months to 30 September 2018: R703 million); and an improvement in headline loss to R314 million (six months to 30 September 2018: R354 million).
On the downside, its latest financial results showed a 1,5% decrease in gross revenue to R8,08 billion (six months to 30 September 2018: R8,20 billion).
Commenting on the results, CEO, Gavin Hudson, said: "The results reflect the decisive steps we have taken to stabilise our business, and we are starting to see encouraging signs of progress on a number of fronts. We still face significant challenges and there is a lot of hard work ahead of us, but we have a robust strategy, a committed management team, and a supportive and engaged board [of directors]; all of which bode well for the future."
Some of the turnaround activities that were highlighted in the company's latest financial results included the continued exit from direct sugar cane farming activities in South Africa, and the creation of large-scale black-owned sugar cane farming enterprise, Uzinzo Sugar Farming, to farm this land.
The company also created an initiative to establish a "well-structured and competitive" sugar business on the KwaZulu-Natal North Coast that mills, refines and sells sugar and associated products.
In addition, Project Kilimanjaro was launched in Zimbabwe late last year in co-operation with that country's government, with the aim of increasing productivity through the development of 4 000ha of new sugar cane farming land to benefit of 200 Zimbabwean farmers.
"While growth in 2020 will continue to be under pressure, we are now focused on the opportunities that have been identified to create value for shareholders. We are confident that we have the right platform, the right strategy, the right business plan, and the right people, in place," said Hudson.