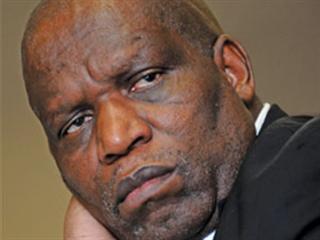 TAU SA president Louis Meintjes said in a statement the appointment of Zokwana was "of grave concern" to the sector.
"He is a former president of the National Union of Mineworkers and was a national chairperson of the SA Communist Party. Globally, communists only caused disaster and misery for agriculture and President Zuma has set the stage for similar calamity with this appointment," said Meintjes.
Agri SA president Johannes Möller said in a statement that the agriculture department focused largely on technical issues "with which the new political office bearers are probably not fully familiar". However, he said Agri SA was willing to provide support in this regard.
African Farmers' Association of South Africa president Mike Mlengana said the association welcomed the appointments and were willing to provide guidance to Zokwana and Cele.
Prof Willie Breytenbach, a political commentator and Emeritus Professor of political science at Stellenbosch University, expressed some concern that Zokwana's appointment could signal a drive by government to encourage an increase in union activity among farm workers which, he said, could lead to further, unnecessary politicising of the sector.
But, Gideon du Plessis, general secretary of Solidarity, who has had many dealings with Zokwana through his work in the labour and mining sectors painted a different picture.
Du Plessis said Zokwana would bring strong leadership to the sector, something that agriculture was sorely lacking.
Zokwana displayed his leadership skills during the violent Lonmin mine workers' strike in Marikana in 2012 and the inquiry that followed, said Du Plessis.
"He is not someone who toes the party line, he is assertive, he can adapt his thinking to different situations instead of being led by preconceived notions and he won't let his work be derailed by trivial fights.
"Furthermore, he is an intelligent, impartial and confident leader and he is not afraid of taking a strong stand, but only after considering the opinions of all the interested parties," said Du Plessis.
For the full story get a copy of Farmer's Weekly 6 June 2014.
Share your views about the new appointments on our Facebook Page