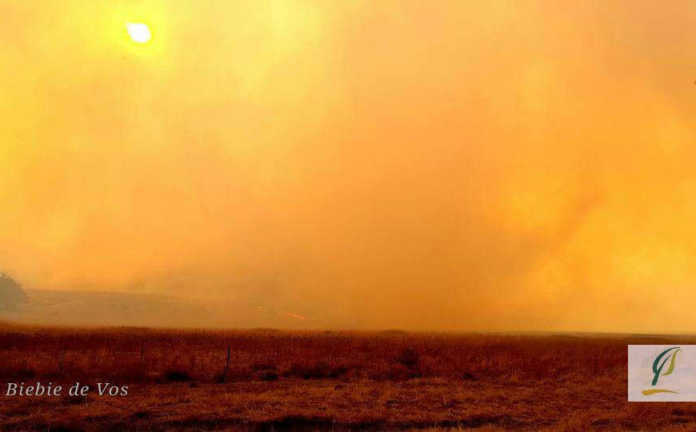 Sixty heads of cattle also perished.
The fires occurred in the Platberg and Tandjiesberg areas in Harrismith, in Warden, and near the Sterkfontein Dam near Qua Qua.
According to Steenkamp, the Tandjiesberg fire started on Alexpan farm and the Platberg fire on Aero farm.
"Between 4 000ha and 5 000ha were lost in the Platberg fire, 7 000 to 10 000 in Tandjiesberg, 5 000 to 6 000 in Warden, and between 500ha and 600ha near the Sterkfontein Dam, said Steenkamp, adding that strong winds of up to 102km/h had increased the fires' intensity.
He said there are also allegations that the fires in Warden, in which one person sustained serious burns to his hands and legs, were the result of arson. Two farmworkers' houses were destroyed, and extensive damage was caused to other farm infrastructure.
The Platberg and Tandjiesberg fires were caused by trees hitting power lines, causing short circuits and subsequent power outages, and sparking fires.
Steenkamp advised landowners to contact Eskom as soon as they detected fires and outages. He also said landowners should inform Eskom about overgrown servitudes, and note information such as time and area in their reports.
"It is important that landowners keep an eye on the power lines and report any anomalies to the power supplier. They must also keep in mind that they only have time till the end of the month to make firebreaks. From August onwards a provincial fire ban will be implemented in terms of SA's National Veld Fire act."