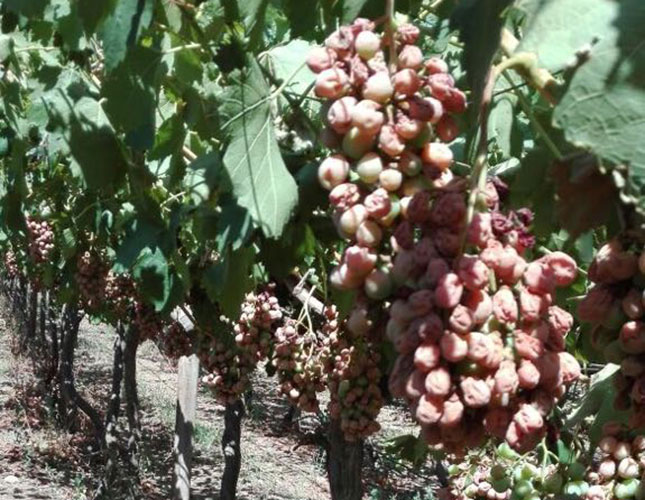 According to Nico Greeff, chairman of the Olifants River Growers' Association, Vredendal was the worst hit which temperatures exceeding 50°C on two consecutive days.
The damage here was especially noticeable on mid-season cultivars, such as Red Globe and Krissy.
"Mid-season cultivars have sustained about 50% sunburn damage throughout the area."  He added that the late-season variety, Tawny, also suffered sunburn.
Greeff told Farmer's Weekly that one farmer in the area suffered 100% damage to his table grape harvest.
However, it was not only table grapes that had suffered due to the heatwave, with many wine grapes also sustaining sunburn damage, he said.
Compounding the heat damage was the fact that producers in the area also had to make do with very little water since their water quota had been reduced by 87%, according to Western Cape Agri.
"Due to the lack of water, vines did not grow enough foliage branches to protect the berry bunches from the scorching heat," Greeff said.
He added that many farmers were increasingly anxious about the rapidly falling dam level. Although many farmers make use of boreholes, this water was often brackish and had to be mixed with irrigation water.
The South African Table Grape Industry (SATGI) declined Farmer's Weekly's request for comment as the organisation had not yet received all the necessary data.
This is what temperatures @ >40 degrees do to grapes. #Vredendal #WestCoast #DroughtDisasterArea pic.twitter.com/PxdqRmcQPN

— Agri Wes-Kaap (@AgriWesKaap) January 10, 2018