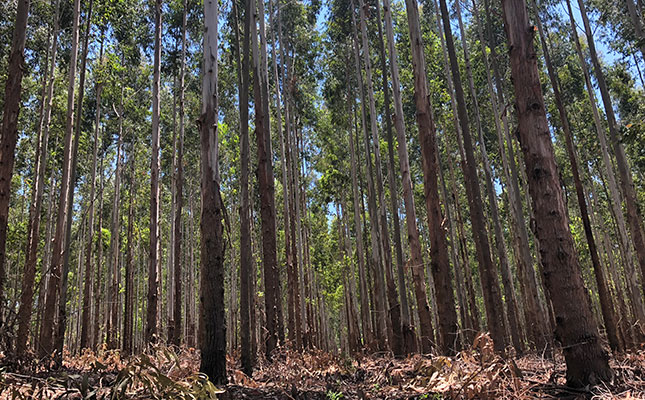 The TWK Group has announced its "best financial results on record" for the year ended 31 August 2021.
According to a statement by the group, revenue from continued operations increased 15,3% to R8,9 billion (2020: R7,7 billion), while operating profit from continued operations increased 66,8% to R491 million, and headline earnings per share increased 25,8% to R5,05/share.
A total dividend of R1,14/share was declared, which was 75% higher than the previous dividend of 65c/share.
As a Piet Retief-based diversified agriculture and forestry company, the TWK Group had the following operating divisions: timber; retail and mechanisation; financial services; grain; and motors and tyres.
André Myburgh, CEO of TWK Group, told Farmer's Weekly that bar 2020 when COVID-19-related lockdown measures were introduced, the group had been able to improve its results year-on-year for the past decade. The previous year of record-high earnings was 2019.
"Our retail section is the part of the business that really performed exceptional," Myburgh said. "Our producers did well and if it's going well with farmers, it goes well with our retail sector."
Revenue for the retail and mechanisation division increased 17,66% from R3,37 billion (August 2020) to R3,96 billion.
During the latter part of the reporting period, increased fertiliser sales volumes contributed to a 151,2% increase in earnings before interest, tax, depreciation and amortisation (EBITDA) of R156,5 million, up from R62,16 million in 2020.
The timber division, the largest component of the group's business, reported revenue of R1,88 billion, which was an increase of 2,25%, up from R1,84 billion in the previous financial year.
"Though the international [timber] markets didn't recover as quickly [after COVID-19-related lockdowns], the local sales to downstream mines did perform [exceptionally well]," Myburgh said.
"From the middle of the year, [sawn timber] sales also performed well. The sale of poles has also started to increase."
On the down side, the motors and tyres division was still feeling the lockdown pinch, Myburgh said.
It reported an increase in revenue of 8,27% to just over R1,06 billion (2020: R979.63 million), mainly as a result of increased tyre and vehicle sales, due to the inclusion of a new dealership branch for the year under review.
As a result of challenging market conditions, especially in the filling station division, EBITDA decreased 25,83% from R32,18 million in 2020 to R23,87 million this year.
"The fuel bought by farmers is included in our retail segment," Myburgh said. "Prior to [the pandemic], motorists drove all over, but their movement has not yet returned to pre-COVID-19 levels."