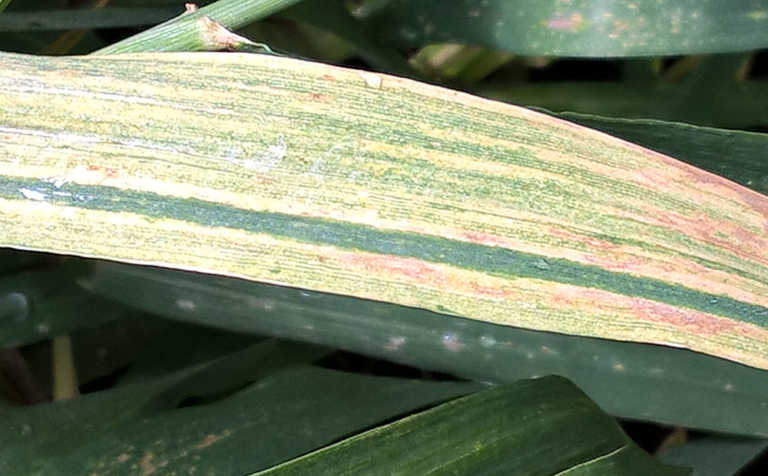 The disease involved severe discolouration of wheat leaves and, according to Dr Tarekegn Terefe, senior researcher at ARC-Small Grain in Bethlehem, had become widespread in the irrigation wheat-growing areas of South Africa.
He said the disease usually started to become evident as yellow streaks parallel to leaf veins, and gradually join, turning the infected leaves yellow.
In most cases, infected plants were shorter than normal.
Signs of the disease had been observed at tillering and at later growth stages. The outbreaks usually occurred in patches.
"This expanding disease could eventually lead to [a wider] disease outbreak and yield losses, threatening the wheat industry and local food security. It is important that we identify the specific cause/s of the disease in order to formulate relevant control measures," Terefe said.
This disease was first observed in 2011 in some fields in Winterton and Bergville in KwaZulu-Natal and in Kimberley in the Northern Cape.
Since then, it has been detected in sporadic patches in Harrismith and Clocolan in the Free State; Brits in the North West; and Koedoeskop in Limpopo.
Indications were that the disease was caused by viruses. However, the symptoms were not consistent with previously reported wheat viruses in South Africa, such as Barley yellow dwarf virus, maize streak virus and Brome mosaic virus.
The new disease's signs were closer in appearance to those of one of the soil-borne viral diseases such as the soil-borne wheat mosaic viruses, Wheat spindle streak mosaic virus and Wheat yellow mosaic virus, according to Terefe.
"These soil-borne virus diseases are transmitted by the fungus-like soil-borne organism Polymyxa graminis that infects roots of cereals such as wheat, barley, maize and sorghum. Signs on many infected leaves also look like those caused by Wheat streak mosaic virus, which is transmitted by the wheat curl mite," he said.
Researchers from ARC-Small Grain in collaboration with virologists and biotechnologists from the University of the Free State, University of Pretoria and ARC-Plant Health and Protection, were investigating this problem in order to establish the identity of this potentially dangerous wheat disease.
"Preliminary results suggest the involvement of the suspected soil and mite-borne viruses. These preliminary results are being confirmed and, once finalised, will serve as a first step in devising further research aimed at developing effective management strategies," Terefe said.