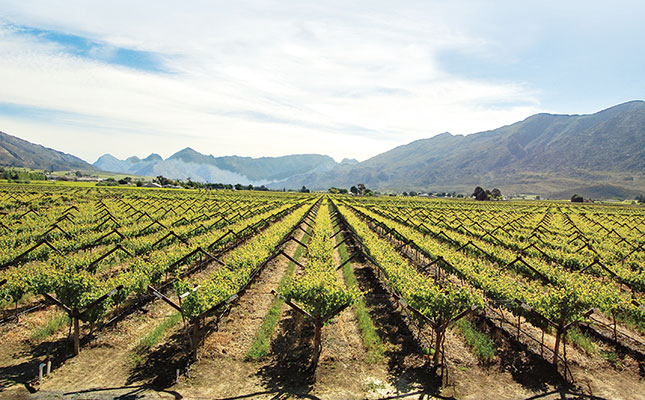 "The harvest period started last week and at this stage we are expecting [a similar] crop to last season, which was just over 14 million tons. However, a lot can still happen in the next eight to 10 weeks until it is completed," Francois Viljoen, manager of VinPro's consultation service said at the annual Nedbank Vinpro Information Day in Cape Town.
The Western Cape's traditional winter season arrived much later than usual, with the first rain only received in the first week of June.
"For the second consecutive year we had 40% less rain than our long- term figure," Viljoen said.
The lack of rain meant that when the growing season started, water levels were already low. "We started the season with a problem. It is therefore very important that we receive good rains during the coming winter, otherwise we are going to have even bigger problems next season."
According to Viljoen, it was one of the driest springs he had ever encountered and it resulted in uneven budding in numerous vineyards.  A mix of cold and warm spring weather also caused slightly uneven flowering and fruit sets, as well as millerandage (grapes that differ greatly in size and maturity).
With the summer's heat, came the southeaster. "Fortunately we did not suffer any damage to the vines, but the strong winds did [impede] the growth rate of vineyards. The heat and the wind also caused farmers to drastically increase their water usage during December."
On the positive side, many vineyards are still looking remarkably good and Viljoen expects good quality wine from the current harvest.
"The general health of the vineyards is more vigorous and therefore requires less labour input."