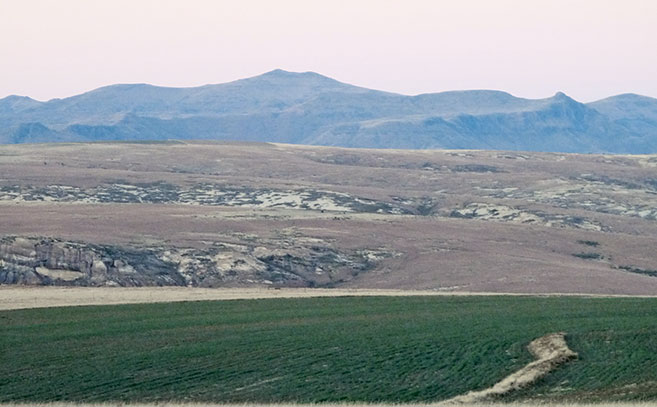 Agriculture Minister Senzeni Zokwana has decried the squandering of resources by retaining officials in the Department of Agriculture, Forestry and Fisheries (DAFF) at inflated salaries.
More than 1 000 employees were earning "more than their job evaluation" stipulated, he said during his keynote address at the department's 8th Biennial Landcare Conference in Bloemfontein this week.
He said he considered this a betrayal by leaders, especially because more agricultural scientists and experts were needed to address the land care needs of the country.
"Without scientists to drive this programme, it becomes a pipe dream [for us to meet] our obligation; the fate of farmers depend on us."
Zokwana also lamented the fact that except for the MEC of the host province, Dr Benny Malakoane, there were no other provincial MECs or head of departments present at the conference.
"I will write a letter to all of them and I will demand to be told what is more important than being present with the people to listen to the reports …" he said.
Zokwana added that he planned to meet with these officials to remind why it was important to attend such events.
"If we don't even have [heads of departments] here, who are supposed to implement the programmes, it worries me."
During a media interview following Zokwana's address, Malakoane also highlighted the shortage of scientists in the country, saying that young people needed to be encouraged to "take up science".
The Landcare Conference brought together experts from across the sector, including scientists and researchers, representatives of organised agricultural organisations, government officials, communities, and private sector stakeholders.
Over the three days, they reported to four different commissions on the status of land care in the country.
Established in 1997, the National LandCare Programme was considered to be a key government initiative aimed at integrating economic, social and environmental considerations, with a focus on water, soil and veld care, as well as Conservation Agriculture and Junior Care, which gets the youth involved in the programme.