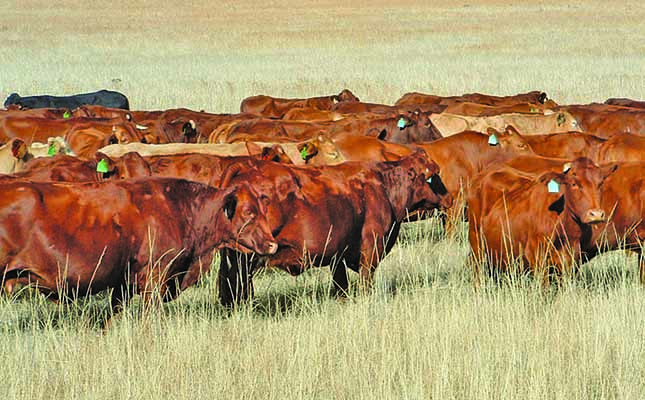 A large proportion of the air pollution that plagues many parts of the world is the result of intensive agricultural operations such as livestock farming.
World Environment Day, celebrated on Wednesday, is the UN Environment Programme's main platform to encourage awareness and action for the protection of the environment.
It coincides with National Environment Month in South Africa.
Each year a different country hosts World Environment Day. This year's host, China, will be highlighting the environmental challenge faced in that country.
The theme of this year is air pollution, and according to the UN Environment Programme, the main culprits of air pollution are the refuse and waste products generated by households, industries, transport systems, and agriculture.
The burning of plant biomass was a major source of air pollutants, including carbon dioxide, nitrous oxide and smoke particles, according to the Food and Agriculture Organization of the United Nations (FAO).
Livestock accounted for about 40% of global emissions, mineral fertilisers 16%, and biomass and crop residue burning accounted for about 18%, the FAO said.
The organisation estimated that humans were responsible for about 90% of biomass burning, mainly through the deliberate burning of forest vegetation during deforestation to establish pasture, as well as the burning of crop residues to promote regrowth and destroy pest habitats.
The two other major sources of air pollution in agriculture were methane and ammonia emissions from livestock production, as well as the burning of agricultural waste, which accounted for about 24% of all greenhouse gasses emitted worldwide.
According to the Department of Environmental Affairs, agricultural production also resulted in dust particles being released into the atmosphere during ploughing and harvesting activities.
The department added in a statement that the use of chemicals such as fertilisers, pesticides and herbicides also contributed to air pollution.
Mogesh Naidoo, a researcher at the Council for Scientific and Industrial Research (CSIR), said air pollution could have an adverse impact on agriculture.
For example, the harmful air pollutant ozone was formed when pollutants emitted by vehicles, power plants, industry and other sources reacted chemically in the presence of sunlight.
"We know ozone [at ground level damages] plants through oxidation as the leaves take in the gas through the stomata. Consistently high levels of ozone may decrease yields due to the damaging effects on vegetation."
In addition, Naidoo said consistently high levels of carbon dioxide also had a negative effect on yields and the pH level of soil.
"Intense heavy-duty diesel vehicle activity can also result in high carbon dioxide concentrations along roads."