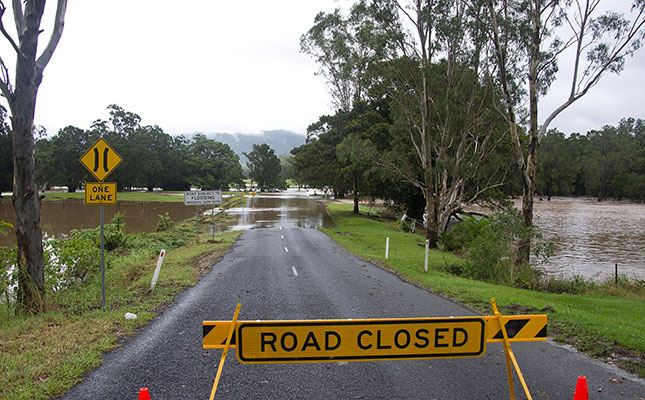 The La Niña weather phenomenon that brought six months of heavier than usual rainfall and lower than average temperatures to the east coast of Australia has come to an end.
This was according to Australia's Bureau of Meteorology. In a recent statement, the bureau said that the country could now expect average conditions to return across the country for at least the next three months. La Niña was being blamed for the recent devastating floods across the region.
This latest disaster followed years of drought that decimated crops and livestock across the country, after which rural communities battled the worst wildfires in a generation during the summer of 2019/2020.
In little more than 12 months, dairy farmer Paula Grey's farm near Port Macquarie in New South Wales was threatened by fire, emaciated by drought and inundated with floodwater, ABC Rural reported. The flooding badly affected her herd of dairy cows.
"We've got record mastitis issues," Grey said. "Every animal is lame, pasture production has been decimated, everything is silt affected, flood debris affected, or washed away."
The water on her property could also be contaminated, she told ABC Rural.
Meanwhile, Robert Costigan, a cattle farmer near Hollisdale, 400km north of Sydney, thought the worst was behind him when he saved two family properties from bushfires last summer. But this year, his home was swept off its foundation when heavy rain resulted in rivers reaching their highest levels in half a century.
According to Reuters, Costigan's ordeal was familiar to thousands living outside cities on Australia's densely populated east coast.
Flood recovery grants of up to AU$75 000 (about R836 000) had now been made available to affected primary producers, and were jointly funded by the Australian and New South Wales governments to help foot the bill for the flood damage.
Analysts estimated that damages for farmers in the North Coast and North West regions were likely to run into hundreds of millions of dollars.
In its latest report, the Food and Agriculture Organization of the United Nations said agricultural losses from natural hazards around the globe were continuing to soar, inflicting economic damage and undermining food security.
The report further revealed that agriculture absorbed the bulk of the financial losses and damages caused by disasters, which had grown in frequency, intensity, and complexity.
"[At] no other point in history has agri-food systems [been] confronted with such an array of new and unprecedented threats, including megafires, extreme weather, unusually large desert locust swarms, and emerging biological threats like the COVID-19 pandemic. These hazards not only take lives, but also devastate agricultural livelihoods and inflict cascading negative economic consequences at the household, community, national and regional levels that can endure for generations."
According to the report, the annual occurrence of disasters was now more than three times that of the 1970s and 1980s.
Relative to industry, commerce and tourism taken as a whole, agriculture absorbed a disproportionate share of 63% of impact from disasters, with the least developed countries and low- and middle-income countries bearing the major brunt of these scourges, the report stated.