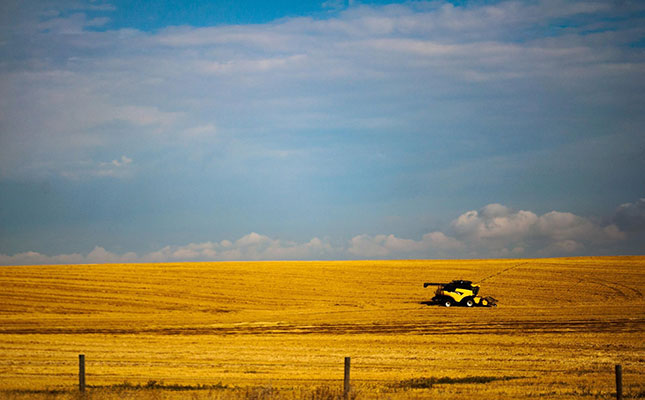 With wheat stockpiles in the Black Sea region stranded due to Russia's invasion of Ukraine in February and the resultant sanctions from Western nations on Russia, commodity prices have risen sharply.
As a result, central banks in many countries had also increased interest rates to stem rising inflation, Reuters reported.
However, as the fourth largest oil producer and wheat export country in the world, Canada's economic outlook is very different.
Commodities and agriculture account for about 10% of the Canadian economy.
"If you look at the goods that Russia and Ukraine export, these are essentially the same basket we export," Pedro Antunes, chief economist at the Conference Board of Canada, told Reuters.
The prices of crude oil and wheat saw a slight decline in late June due to fears that a global recession would reduce demand, but remained elevated enough to stimulate Canada's economy.
The results of a recent survey by Reuters that included input from the International Monetary Fund (IMF) and other international economists, indicated that Canada would lead the G7 in economic growth this year, following slowdowns in2020 and 2021, due to that country's more stringent COVID-19-related restrictions.
The IMF forecast in April that Canada's GDP would increase 3,9% this year, which would place it in the lead among G7 countries. However, this would still be slightly lower than its pre-Russia-Ukraine war forecast of 4,1%.
With the economic outlook worsening since then, economists told Reuters they expected even less growth for most G7 nations, but that Canada would still see relatively strong GDP growth this year, at 3,4% to 3,8%.
This was as a result of agricultural production rebounding, with Canada's agriculture ministry forecasting a grain and oilseed harvest of 86,5 million tons, or a 33% increase on last year when production was affected by drought.
Global food shortages due to the Russia-Ukraine conflict were expected to keep crop prices elevated, said Craig Klemmer, manager of economics at Farm Credit Canada
However, according to analysts, it would not all be smooth sailing for Canada.
Increased commodity prices had driven inflation to an almost 40-year high, forcing the Bank of Canada to increase interest rates.
In addition, the government's aim of curbing carbon emissions by 2030 was also holding oil companies back from expanding production, capping potential economic growth, they said.
Inflation would also inevitably dampen commodity demand, according to Tony Tryhuk, manager of commodity trading at RBC Dominion Securities.