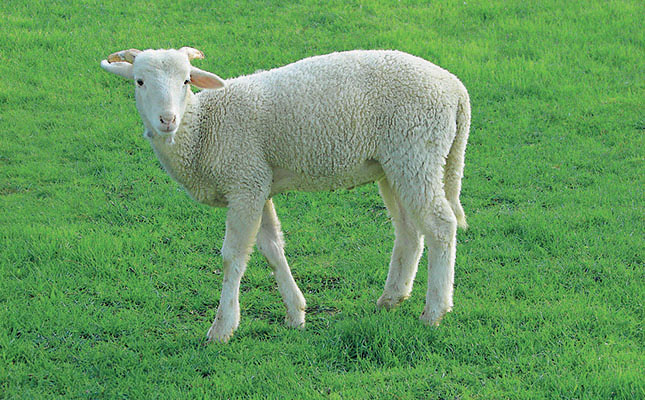 The impact of a no-deal Brexit would be "off the Richter scale" for Welsh farmers, according to Meat Promotion Wales.
This was echoed by farmers' unions in the region, which predicted the possibility of protests in Wales if no agreement was reached between the UK and the EU by the end of October.
John Davies president of the National Farmers' Union of Cymru in Wales said: "A no-deal Brexit would, therefore mean the double blow of not only being priced out of our principal export markets, but also having agri-food products coming into the UK from third countries and outcompeting domestic producers."
The president of Farmers' Union Wales, Glyn Roberts shared these concerns, saying: "If the farming community have their backs against the wall, the only way they're going to get from there is fighting their way through."
Davis criticised the way in which politicians were responding to farmer unions' concerns by calling it "scaremongering".
Many farmers had also expressed concern that leaving the EU without a deal at the end of October was "the worst possible timing for farmers".
Davis said his organisation would consider campaigning to halt Brexit entirely.
A recent report commissioned by the UK's Agriculture and Horticulture Development Board (AHDB), Quality Meat Scotland, and Meat Promotion Wales concluded that Welsh exports to Europe, which accounted for more than nine-tenths of overseas trade for Welsh producers, could fall by an estimated 92%, in the event of a no-deal Brexit.
With 95 % of Welsh lamb being exported to the EU, the report estimated this could lead to a 24% decline in the price of lamb during the prime lamb marketing season.
Speaking at the at the 100th Royal Welsh Agricultural Show in Llanelwedd, Powys recently, UK Environment Secretary Michael Gove said MPs should focus on supporting an "orderly" Brexit.
Responding to questions about financial support for farmers, he said that despite fears to the contrary, producers in Wales would be in a stronger position following Brexit.