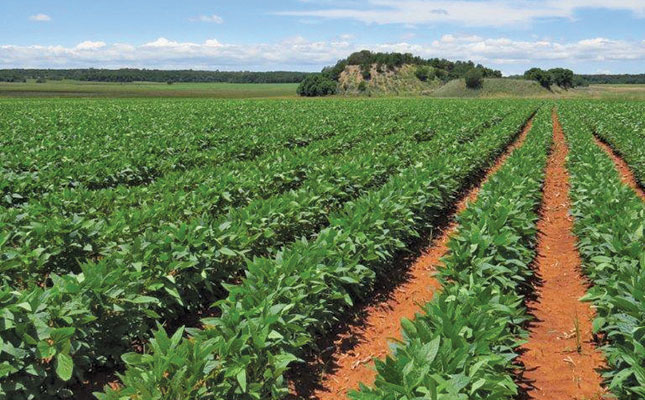 A partial trade agreement between the US and China has been reached, with phase one of the negotiations concluded this week.
In a statement, US Treasury Secretary, Steven Mnuchin, said President Donald Trump had agreed not to proceed with the proposed hike in tariffs from 25% to 30% on US$250 billion (about R3,6 trillion) in Chinese goods.
Prices of certain commodities, such as soya bean, pork and cotton, had increased as investors prepared for a hike in Chinese purchasing of US commodities. If the final deal succeeded, US producers would benefit greatly following a decrease in prices due to the trade tensions between the countries.
While China was the world's largest consumer of soya bean, pork and cotton, US government data indicated that restoring Chinese imports of US agricultural commodities to their 2013 peak level of around US$29 billion (R423 billion) could prove difficult, as trade tensions had pushed agricultural imports down to US$9 billion (R29 billion) in 2018.
Michael Pillsbury, director of the Center for Chinese Strategy at the Hudson Institute in Washington DC, said reports that the US would impose punitive measures against China beyond tariffs possibly led to "phase one" of a trade deal being ironed out.
"I think this may have scared the Chinese that they were going to get into a serious trade war with access to our capital markets being cut off, among other things," Pillsbury said.
Officials from the US and China released statements saying that they had struck an accord on the initial part of a deal, which would end the long-running trade dispute between the two countries.
The deal, which had yet to be officially signed, was reported to include an agreement that China would buy more US agricultural products, as well as addressing certain intellectual property concerns. The US, in return, has agreed to suspend the proposed tariff hike.
In addition to the principal agreement on agricultural purchases, Pillsbury said a section of the deal would include the establishment of a "large office in both Washington and Beijing that would try to adjudicate disputes before they go to enforcement action".
Mnuchin said the expected US policy of threatening tariffs would force an agreement by mid-December, when another round of tariffs on Chinese goods was set to be implemented.
"I have every expectation if there's not a deal those tariffs would go in place, but I expect we'll have a deal."
However, Pillsbury expressed hesitation about celebrating. "I think it's wrong to say there's no progress, but it's also wrong to say there's a final deal, [pop] the champagne cork."