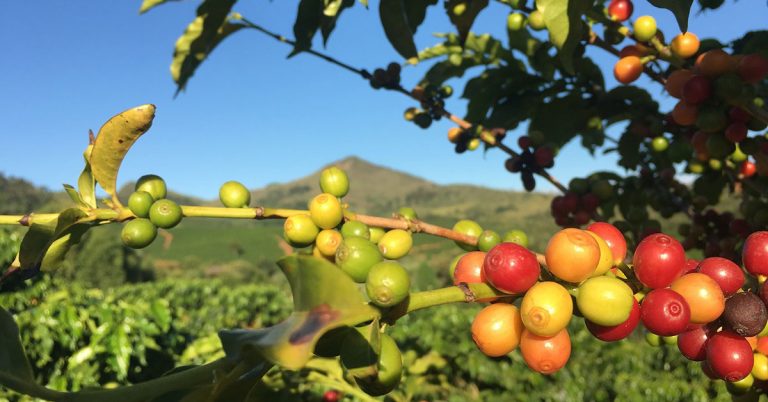 Coffee prices reached new highs in August on the back of concerns about future supplies and increasing freight costs.
Prices increased for the 10th consecutive month, sparked by concerns about supply, due to adverse climatic conditions in major producing countries, and increasing freight costs, coupled with COVID-19 lockdown restrictions that is disrupting trade flows in Asia.
This was according to the International Coffee Organisation's (ICO) Coffee Market Report for August 2021.
Coffee prices recorded high levels of volatility in August, as the recent frost that hit the Brazilian coffee belt and the threat to trade flows due to stricter COVID-19 lockdowns in Asia, increased anxiety among stakeholders in the market.
The ICO's composite indicator showed that the monthly average price increased 5,2% to USc160,14/lb (about R51,14/1kg) in August, up from USc152,24/lb (R48,66/1kg) in July.
The level reached in August represented an increase of 51,3% since the start of the current coffee season.
"Concerns over the size of the next Brazilian crop, exacerbated by the recent frost, have led to record high volatility of the spot and futures prices," the report said.
Total global exports of all forms of coffee during the first 10 months of the 2020/2021
season (October 2020 to July 2021) amounted to 108,96 million bags, or 2,2% increase compared with 106,63 million bags produced during the same period in the 2019/2020 season.
Global coffee consumption for 2020/2021 was projected to reach 167,01 million bags, an increase of 1,9% on the 163,9 million bags recorded in 2019/2020.
The ICO forecasted that total production for 2020/2021 would amount to 169,64 million bags, or a marginal increase of 0,4% compared with the 169 million bags harvested in 2019/2020.
However, a substantial reduction in global production was expected in the 2021/2022 season, as some important countries of origins had been affected by climate-related disasters.
The situation in Brazil remained of particular concern, although the exact impact on expected output had not yet been established.
"Coffee authorities in Brazil are still evaluating the magnitude of one of the most intense frosts in living memory," the report said.