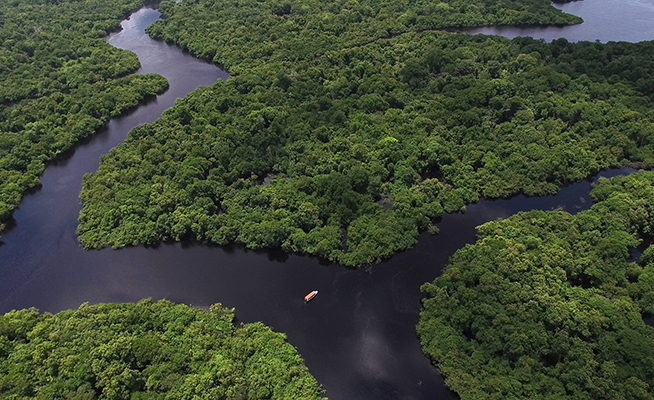 An accord between the EU and the Mercosur trading bloc, comprising Argentina, Brazil, Paraguay, Uruguay and Venezuela, could be reached in the next week.
This will create one of the largest free trade pacts in the world and could be vital against the backdrop of rising trade tensions between the US and China. Negotiations between the two regions have been underway for nearly two decades.
Concerns have, however, been raised by farmers in the EU that the deal would have a negative impact on EU climate change credentials and would further negatively impact deforestation in the Amazon rainforest.
It comes at a time when the EU Commission has been imposing regulations pressurising farmers to substantially minimise their environmental impact at large financial costs to these producers.
The president of the Irish Farmers' Association, Joe Healy, said: "Such a deal would be sabotage and a sell-out of the EU's beef and livestock sector."
He said Brazil had a "disregard for environmental concerns, having said [that the country] does not accept the Paris Accord, while increased beef exports are responsible for major deforestation in the Amazon".
"On the other hand, the EU now appears to be prepared to allow additional access for Mercosur beef into the EU market with absolutely no environment or climate change commitments," he added.
Concerns have also been raised by beef farmers to protect the EU beef sector's market share, which was already under pressure, due to political instability in the bloc as a result of Brexit.
According to a statement by the Irish Creamery and Milk Suppliers' Association, the agreement between the EU and Mercosur would "shatter" Europe's credibility on climate action.
Pat McCormack, the association's president, warned that allowing South American beef into Europe would create "an absolute disaster for both farmers and the global environment".
In January, talks between the trading blocs reached an impasse due to France and Brazil disagreeing about plans to give South American farm products increased access to the European market.
However, according to Brazilian officials the issue had been rectified and Brazil no longer saw France as a hindrance, the remaining challenges regarding technicalities still needed to be worked out, however.
A round of talks will be held in Buenos Aires, Brazil next week where an accord in principle could finally be reached.
According to reports, Brazil and Argentina had been moving to modernise the region by removing red tape and eliminating issues that undermined the effectiveness of the customs union's common tariffs.