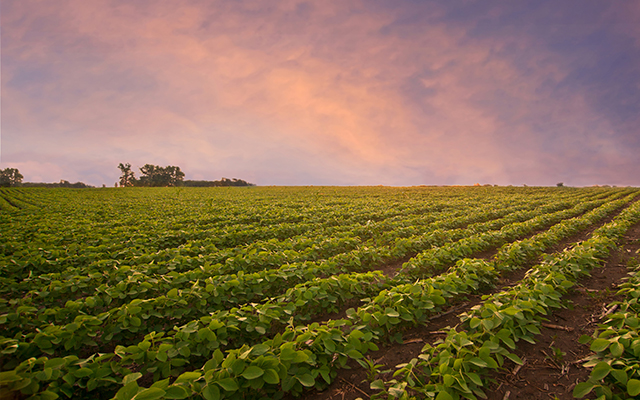 US President Donald Trump's recent announcement of a US$16 billion (about R231 billion) farm aid package has been met with mixed reactions.
Aimed at helping US farmers mitigate the losses suffered as a result of the 10-month-long trade war with China, Trump said payments to farmers would be determined by where they farmed rather than by which crops they grew.
With direct payments being the focus of the aid package, many growers and traders expressed surprised as they expected a more diverse payment plan for various sectors such as the soya bean, pig, maize, and other crop industries.
Although the news was welcomed by some farmer groups that had borne the brunt of the trade tensions, most still called for an end to the trade war with China.
Dan Henebry, a maize and soya bean farmer near Buffalo in Illinois, said the only solution would be to end the trade war with China. "If we solve the issue, we wouldn't need this."
A statement by the opposition Democrat Party called the package a "band-aid" and expressed concern that the county-based payment system could result in some farmers receiving reduced aid.
However, the US Department of Agriculture (USDA) said in a statement that: "Those per acre payments are not dependent on which of those crops are planted in 2019, and therefore will not distort planting decisions."
USDA officials would be distributing US$14,5 billion (R200 billion) in direct payments in three separate tranches beginning in late July.
Farmers in the US were increasingly concerned about the security of their future in the agricultural industry.
This emerged in a recent survey carried out by the University of Purdue to assess US farmers' sentiments about the impact of the trade war with China.
"Farmers are becoming increasingly anxious over their future financial performance," said James Mintert, the director of Purdue University's Center for Commercial Agriculture, who led the research conducted among 400 US farmers.
Only 28% of the survey participants said they believed the dispute with China about tariffs on soya bean would be resolved by July, down from 45% in March. A total of 74% of participants stated that they believed this was a "bad time to make big farm investments".