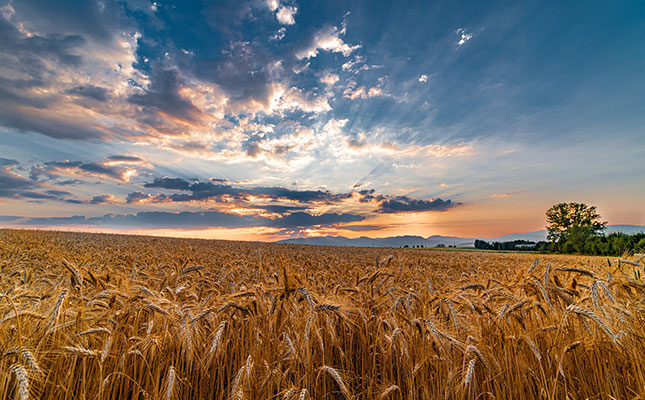 There is mounting concern about global wheat supplies, as dry weather conditions persist in the Black Sea region, the US and Australia, sending international wheat prices skyrocketing to a near five-year high in recent weeks.
The higher wheat prices come on the back of a general increase in food prices recorded around the world for a fourth month running during September, led by strong demand for grains and vegetable oils, according to a report by the Food and Agriculture Organization of the United Nations (FAO).
The FAO's food price index measures monthly price changes for a basket of grains, oilseeds, dairy products, meat and sugar. The grain price index rose 5,1% in September compared with August, and 13,6% year-on-year.
"Higher wheat price quotations led the increase, spurred by brisk trade activity amid concerns over production prospects in the Southern Hemisphere, as well as dry conditions affecting winter wheat sowings around Europe," the report said.
At the same time, maize, sorghum and barley prices also rose, while rice prices fell 1,4% as a result of slowing demand.
The FAO recently revised its forecast for the 2020 grain season, lowering it by 2,5 million tons, to reflect lower expectations for the output of coarse grains globally.
Meanwhile, wheat futures on the Chicago Commodities Exchange also rose last week, due to concerns about ongoing dry weather in key US and Black Sea production regions that could see the 2021 supplies adversely affected, Reuters reported.
"Weather forecasters continue to expect no change to soil moisture for large portions of Black Sea and US hard red winter wheat crops," Tobin Gorey, director of agricultural strategy at the Commonwealth Bank of Australia, told local media.
In Russia, wheat export prices also rose last week, due to strong demand from exporters and limited supply from farmers, fuelled by the concerns about dry weather in several regions increasing the risk of not realising the forecasted crop in 2021.