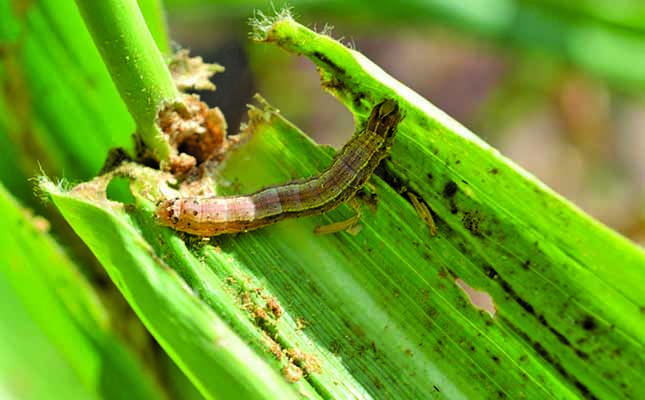 Up to 90 000ha of crops planted mainly to maize and sugar cane in 18 provinces, regions and municipalities across China have now been infested with fall armyworm (Spodoptera frugiperda).
Since the first reports were received in January this year, China's Ministry of Agriculture and Rural Affairs implemented an emergency plan to monitor and respond to the outbreak.
Despite this, however, industry stakeholders have agreed that the pest would reach the North China Plain, a major crop production region, in the north-east of the country later this month, which could start an annual migration cycle that could devastate farms in the region.
Warnings have been issued to farmers in regions as far north as Shandong province. Pesticides recommended by the Food and Agriculture Organization of the United Nations had been tested and were found to be effective so far, according to Wang Zhenying, a director at the Chinese Academy of Agricultural Sciences.
However, he expressed concern that populations of fall armyworm could easily become resistant to specific pesticides, and that the use of pesticides thus needed to be strictly controlled.
Another concern was that warm summer weather could exacerbate the problem, as high temperatures and humidity provided ideal conditions for reproduction, he said.
This infestation also came at a time when Chinese food supplies were already under pressure due to the nationwide African swine flu outbreak, and the trade tensions with the US.
"To mitigate the crises, some farmers may have to grow crops that aren't susceptible to fall armyworm, such as cassava and sweet potatoes," Zhenying said.
In a recent statement, the US Department of Agriculture said that there was a "high probability" that fall armyworm would spread to that country's entire grain-producing region during the next year.
"This is likely to happen because most farmers don't have the means or training to effectively manage the spread," the statement said.
Native to South America, fall armyworm had migrated to Africa, South Asia and Southeast Asia over the past three years, before reaching China earlier this year.