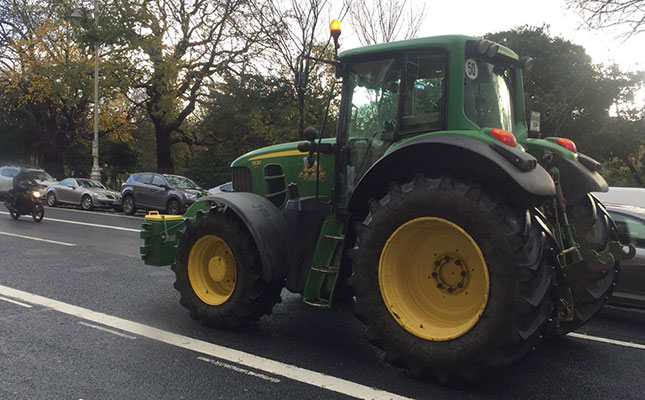 Hundreds of farmers gathered in front of the European Commission building in Brussels, Belgium on Thursday to protest against cuts to the budget for the common agricultural policy (CAP).
Farmers from Baltic states such as Lithuania, Estonia and Latvia, joined others from Belgium, Ireland, Spain and Italy in a demonstration that was organised by the European Council of Young Farmers (CEJA).
According to media reports, CEJA urged the commission to maintain the budget for CAP (in real terms) at least at the same level it was currently.
According to a spokesperson for the protesters, a strong CAP budget would enable the commission, among other issues, to deal with the generational renewal of the EU agriculture sector, as the region was faced with an ageing farmer population, which threatened the sustainability of the sector.
The protest followed a proposal by the president of the European Council, Charles Michel, in which he suggested significant cuts to CAP.
The proposal document recently released by the EU commission revealed that €382,5 billion (R6,2 trillion) would be allocated for the current 2014 to 2020 CAP budget, which represented a drop of over €53,2 billion (R867 billion), or 14%.
Concerns about financial support for farmers were further exacerbated by the envisioned financial deficit that would be left in the budget by the UK's departure from the bloc.
French farmers, the EU's biggest producers, expressed particular concern about the proposed cuts.
"Unfortunately, if you look at the prices we sell our produce for today, we need those subsidies to survive," French farmer Jean-Claude Pette told local media.
Agriculture contributed just 1,1% to EU's GDP annually, while CAP was the single largest component of the EU's spending, accounting for 38% of the EU's €1,1 trillion budget for 2014 to 2020.
Sources within the commission said EU leaders were divided about the size of the budget, as well as spending on priorities such as climate change, defence and immigration, rather than on agriculture and infrastructure projects.
French president Emmanuel Marcron had advocated against a reduction to the CAP budget; however, countries such as the Netherlands, Austria, Sweden and Denmark were in favour of streamlining the budget.
EU farmers had faced many challenges over the past few years, with pesticide restrictions and the EU-Mercosur free trade deal with South American countries top among these, CEJA said in a statement.
In 2018, France dismissed an initial proposal by the commission to cut the CAP budget by 5% post-Brexit.
"For us, a drop in the agriculture budget is not an option," a French diplomat said recently.