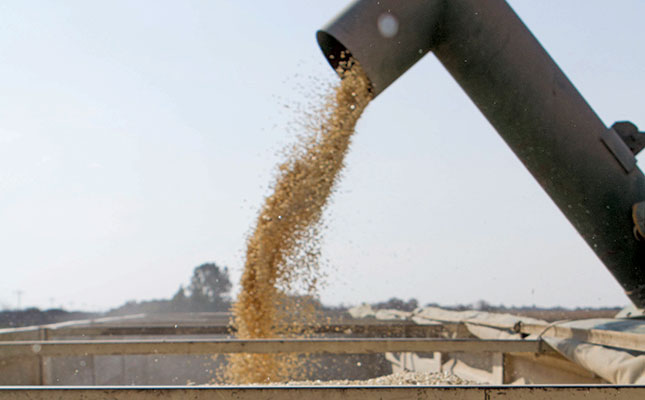 The decision by the Zimbabwean government to lift the ban on genetically modified (GM)
maize imports to increase supplies after a poor local harvest season, could benefit South African farmers.
Corné Louw, senior economist at Grain SA, said that because approximately 85% of maize production in South Africa consisted of GM maize, it would now be far easier to export maize to Zimbabwe.
According to Luan van der Walt, also an economist at Grain SA, under normal production conditions, South Africa produced enough maize to export to Zimbabwe, but the latter had never imported significant volumes from South Africa.
The latest data from the South African Grain Information Service (SAGIS) indicated that South Africa exported just less than 2,5 million tons of maize in the 2018/2019 season.
Wandile Sihlobo, head of economic and agribusiness intelligence at Agbiz, said that Zimbabwe had, for years, maintained a ban on the importation and growing of GM maize to protect the country's non-GM maize producers.
"Zimbabwe has [now] lifted the ban on GM maize imports as the country seeks to improve local supplies following yet another poor harvest season."
He said that the country's 2019/2020 maize production season had started on a bad footing due to late rain.
"The plantings were delayed, and so far, the area planted and the expected size of the maize harvest in the 2019/2020 production season remain unclear."
He added that according to the US Department of Agriculture, maize production in Zimbabwe fell 53% year-on-year in 2018/2019 to 800 000t.
"This was far below the country's annual maize consumption of between 1,8 million and two million tons. Therefore, the country had to import at least one million tons of maize to meet the local supply requirements."
According to SAGIS data, Zimbabwe imported 100 000t of maize from Tanzania in 2019, and 79 283t from South Africa between May 2019 and January 2020.
"In the short run, the challenge of food [shortages] in the country could be prolonged to 2021. This means that South Africa might have to factor in Zimbabwe in its maize demand dynamics," Sihlobo said.