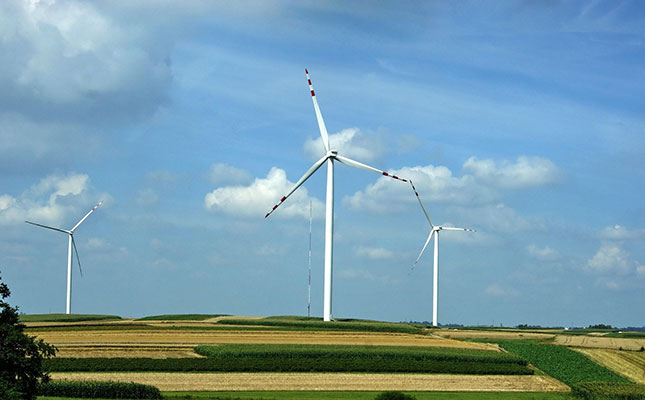 Intensive farming should not be classified as a sustainable activity in the European Commission's EU taxonomy document, which is currently being finalised.
This was the call from a group of global investors representing more than US$3,5 trillion (about R55,4 trillion) in assets in a letter to the commission, according to Reuters. The taxonomy is a classification system that sets out a list of environmentally sustainable economic activities.
The EU was currently in the final stages of defining which activities could be considered climate-friendly, a move the EU hoped would incentivise more investment to help the region reduce its emission of greenhouse gases, Reuters reported.
It had, however, been tough for member states to reach political agreement on which activities to include in the document, with the nuclear, gas and agriculture industries all subject to lobbying by countries and trade bodies that wanted to retain access to finance.
It had also emerged in a paper that was leaked and circulated among EU governments that a large portion of agricultural subsidies could be labelled 'green'.
This prompted the investor group to write to the commission's president Ursula von der Leyen, thereby making its position public.
According to the letter, intensively-reared livestock had a negative impact on biodiversity, water use, antimicrobial resistance and soil health, in addition to carbon emissions, and "should not be included in the EU Taxonomy as it stands".
"It is critical that the EU Taxonomy only defines as green those sectors that are genuinely environmentally sustainable," said Helena Wright, policy director at the FAIRR Initiative, an investor group focussing on the risks of intensive farming, which coordinated the letter.
"It is deeply concerning to see a proposal that would count EU agricultural subsidies as green, when we know that many of these subsidies are harmful," she said.
Signatories to the letter included the UK's largest asset manager Legal & General Investment Management, Aviva Investors, Storebrand, and the international business of US asset manager Federated Hermes.
Agriculture was estimated to be responsible for around 10% of the EU's greenhouse gas emissions, yet the sector's role in the EU rules was politically contentious due to the large number of people it employed, Reuters said.
The letter was released one day after the European Parliament approved reforms to farming subsidies under the Common Agricultural Policy (CAP) to provide more funds to smaller farmers using more sustainable farming methods.