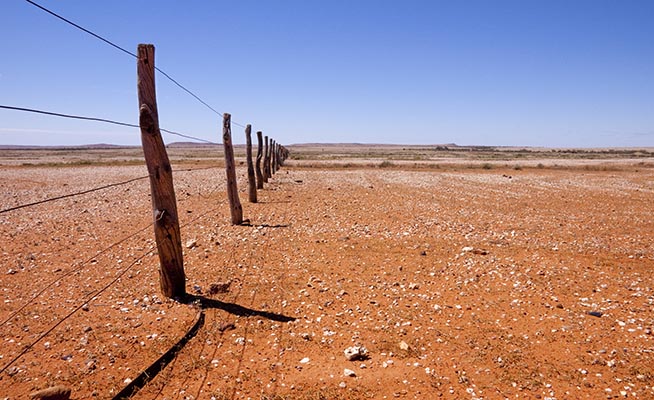 Following two years of below average rainfall in Australia, which has led to severe drought conditions, agricultural production on the country's east coast has been devastated.
By May, the region had received less than 50mm of rain and wheat farmers were facing a third straight year of below average production. Last year saw a 20% fall in grain production, according to the Australian Department of Agriculture and Water Resources.
This below average production had forced Australia to implement plans to import wheat, which would be the first bulk importation of grain to Australia since the widespread drought experienced  in 2003/2004 and 2006/2007.
The department confirmed that a bulk import permit had been issued, which would allow wheat to be imported from Canada.
However, Australian grain producers expressed concern about biosecurity threats to Australia's fragile ecosystem, with many describing the risk of bringing a disease or a new weed species into the country as "too high a price for us to be able to bear".
"The risk associated with it is that it's carrying diseases or weeds that Canada may have that we do not have in Australia," said Brett Hosking, chairperson of Grain Growers Ltd, a body that represents all Australian grain growers.
"How it is transported is crucial because it does not take much for [some] grain to fall out of a truck or train and potentially bring in a disease."
Responding to these concerns, the department stated that special import conditions had been imposed on the shipment, according to which the grain had to be sourced from "areas assessed as presenting a low plant and animal biosecurity risk", and strict controls had been imposed on the movement, storage and processing controls within the country.
Due to the severe drought conditions, the forecast for Australia's winter crop production had been adjusted downwards to 29,3 million tons for the 2018/2019 season, which is 20% below the 20-year long-term average.
It is expected that the wheat harvest, in particular, would also be 20% down at 17 million tons.
However, the poor growing conditions predominantly affected the east coast, with producers in Western Australia having had one of its best winter seasons on record.
Grain from this region had made up 56% of the national crop compared with the long-term average of only 36%.
Meanwhile, the difficult season for east coast farmers was further exacerbated by the fact that dairy farmers were forced to reduce stock numbers and grain requirements as a result of the drought.
The medium-term weather outlook was also not favourable. "The Bureau of Meteorology's latest forecast is predicting below-average rainfall and higher temperatures for June to August," New South Wales' water minister Melinda Pavey said in a statement.