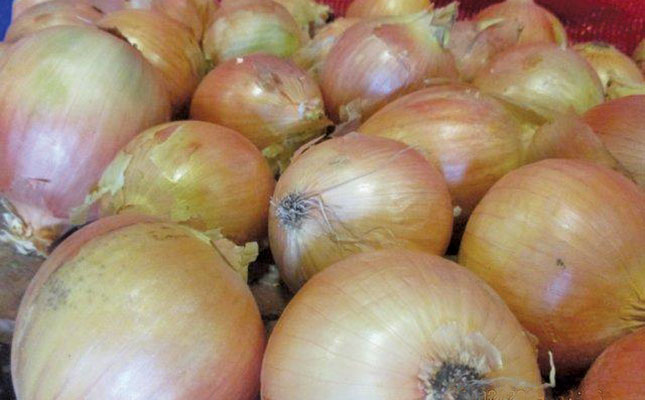 The federal government in India has approved 120 000t in onion imports to supplement supplies as severe shortages hit the domestic market.
Severe weather conditions across the region that led to a sharp decline in production, resulted in onion stocks falling significantly.
In an attempt to mitigate the situation, the government had already released the national buffer stocks and imposed measures to stop onion hoarding, according to media reports.
These measures resulted in protest action in the capital, New Delhi, which prompted the government to start importing onions, a staple food product in the South Asian region.
Members of India's main opposition party staged a protest in New Delhi against the rising price of onions. Leaders of the Congress party wore onions around their necks and marched through the streets to highlight the government's failings with regard to the onion shortages.
The federal food and consumer affairs minister, Ram Vilas Paswan, recently announced that the government would import the onions through state-run foreign trade enterprise MMTC.
Earlier this month, onion prices throughout Indian states soared to record highs, with the price of 1kg of onions reaching nearly US$1,41 (about R20,71) compared with the usual price of USc29/kg (R4,26/kg).
Government officials blamed the late monsoon rain and cyclones for negatively impacting the harvest and delaying crop arrivals from the main producing centres of Maharashtra, Andhra Pradesh and Karnataka.
The two annual onion harvests in India were both negatively affected this year, the first by the drought, which resulted in production falling an estimated 50% year-on-year, according to Rutika Ghodekar, analyst at commodities data firm, Mintec.
The second crop, which was currently being harvested, also suffered due to the heavy rain that fell during this year's monsoon season.
The price of onions in India was a major concern because their availability and price were widely used as a measure of inflation, and therefore concerns about the availability of this commodity had previously resulted in wider economic problems, he said.
Meanwhile, neighbouring Bangladesh had also felt the effects of the onion shortages in India, with prices in the region also reaching record levels.
Bangladesh's largest opposition party blamed the country's government for the price hike and called for nationwide protests.
The bulb was so vital to daily life in South Asia that shortages historically led to political fallout, and had even led to the toppling of governments in the past, reports in the local media said.