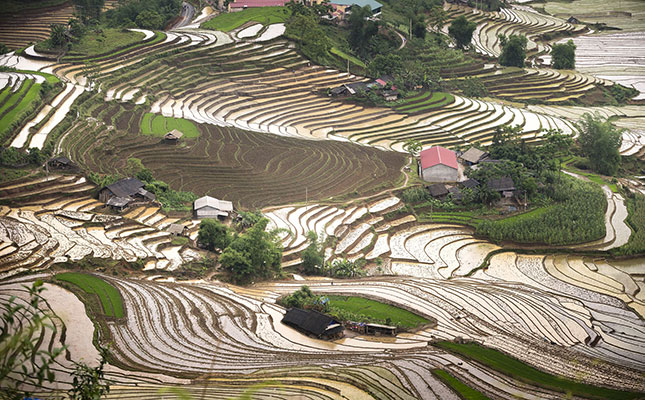 Farmers in the Mekong Delta region in Vietnam are being forced to adapt to increasing intrusion of salt water by replacing rice production in one of Asia's largest rice-growing regions with shrimp farming.
According to a report by Al Jazeera, this was the result of a changing climate, with increasing salt water levels negatively affecting rice cultivation in the region.
Dams that had been built upstream from the delta to generate hydroelectric power were also reducing the freshwater flow, thereby contributing to rising seawater levels.
This 65 000km2 region was Vietnam's primary rice farming region, with the country ranking as the third-largest rice exporter in the world, the report said.
As part of its 2016 adaptation plan, the country's government set a target to more than double shrimp exports from current levels to reach US$10 billion (about R141 billion) in value by 2025.
The Vietnamese government was offering support to farmers through financial aid received from the World Bank to combat environmental changes taking place in the Mekong Delta.
The revenue generated from shrimp exports had exceeded earnings from rice since 2013 and was growing rapidly.
Reuters reported that industry analysts expected exports to rise 5% to 10% annually over the next 10 years, as the country's total shrimp farming area was increasing 3% to 5% each year.
However, according to a report by the International Union for Conservation of Nature (IUCN), it was estimated that more than 50% of the natural mangrove forests protecting the country against coastal erosion and storm surges, had been cleared to accommodate shrimp ponds.
According to Al Jazeera, aquaculture experts had highlighted a lack of regulatory oversight of the rapid increase in small shrimp farms, which was raising questions about the raw material used in the feed and management of effluent, among other issues.