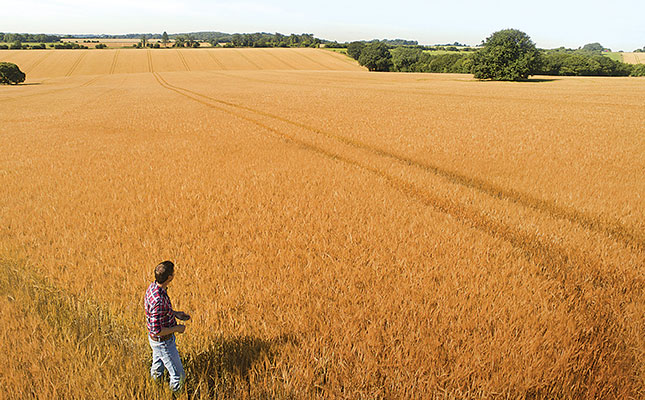 The world's population is steadily growing and urbanisation is increasing. Farmers are trying to meet the global challenge of providing nutritious food for a rapidly growing population demanding healthier food.
At the same time, food is still scarce in large parts of the world, and yet there should be plenty of food to go around. Nearly one in nine people do not have enough food to lead a healthy life. In some areas, this ratio goes up to one in three people.
Altogether, that's about 800 million chronically hungry people.
In addition, food wastage is a growing concern. At current levels of waste, farmers will have to grow 70% more food to feed the world's population in 2050.
Despite annual gains in crop production, farmers may still not meet the world's growing need for food.
Demand for farms to increase productivity will become greater. Yet efforts to improve farm productivity are hindered by deteriorating environmental conditions.
Water is scarce in 28% of total worldwide agricultural land. About 70% of the world's supply of fresh water is used to produce food.
In addition, a total of 69% of agricultural land is losing its productivity because of deforestation, poor farming practices, climate change and urban expansion.
It only takes a 1°C increase in global mean temperature to reduce yields of maize by 7,4%, wheat by 6% and rice by 3,2%.
Farmers need to produce higher yields by protecting crops and the environment. They need seeds that make better food, and they also need data and analytics to make sure next year is even better.
This would help improve people's overall standard of living, along with the quality of food they eat.
We need farms that can do things this season they couldn't do last season. We need to answer a global demand for more food, and especially for protein.
And we need collaborations, within agriculture and beyond it, to figure out how we can better serve growers and consumers.
Corteva Agriscience is committed to enriching the lives of those who produce and those who consume.
Through productive partnerships, we are already increasing access to technologies and improving agronomic practices to enrich the lives of smallholder farmers, and grow our business in emerging economies.
Working with stakeholders and local partners to build capacity in several African countries, Corteva is now identifying and implementing new technology and smarter agronomic practices for sustainable and productive climate-smart agricultural systems.
If we work together, we can make sure our global food systems provide enough food for everyone.
Innovative farming practices and technologies are absolutely vital to the solution, and Corteva Agriscience is fully committed to this cause.
View PDF Feeding our Growing World.