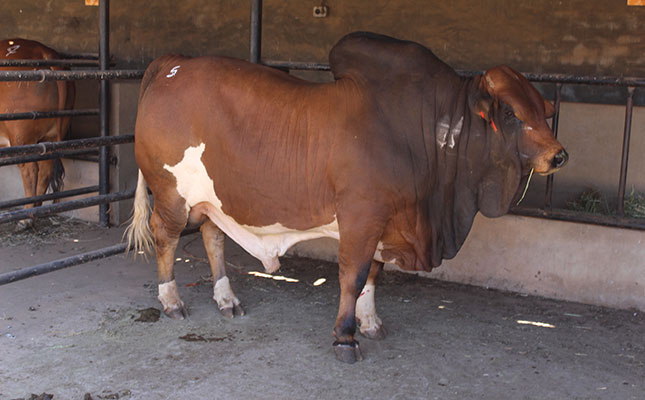 Six Boran stud breeders in North West recently donated 10 Boran bulls to a number of communal farmers in the province.
READ Boran: A no-fuss, no-hassle breed
The aim of the donation was to support these farmers in upgrading the quality of their existing herds. This was according to one of the donors, Johan Erasmus of Derby.
"The bulls are of outstanding quality. One of the bulls' [sire] was sold for R1 million and its dam was bred from an embryo imported from Kenya. This underscores the genetic integrity of the bulls," he added.
The beneficiaries were selected in partnership with the provincial agriculture department.
The Boran Cattle Breeders' Society of South Africa undertook to support and assist the recipients in implementing sound breeding practices to ensure long-term sustainability and profitability.
READ Boran crosses produce fine weaners for the feedlot industry
Erasmus said the project aimed to "accompany [these farmers] on the way to improve their cattle farming enterprises and gain skills in order to become self-sustainable and prosperous cattle farmers".
According to Erasmus, it was the responsibility of the stud breeding industry to get involved in farmer development in South Africa.
Erasmus said the Boran was an indiscriminate eater (a grazer and a browser), and therefore retained good condition, even under difficult circumstances.
"Their very strong herd instinct makes them easy to manage under extensive conditions," he said.