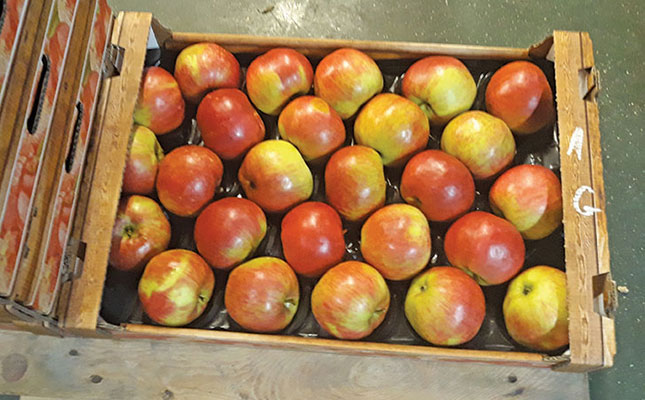 During a presentation at the PMA Fresh Connections Conference in Cape Town, you specifically referred to the impact of millennials on the food chain in the US. Please tell us more about this group.
The millennials are the generation born between 1982 and early 2003. They were the first generation to grow up with the Internet and are 'clued up' about digital communication. The Internet has allowed them to learn more about food and the food industry than previous generations.
As a result, food is 'trending' – it's a popular online conversation topic. Food is no longer just something you eat, it also has a 'purpose'. Millennials trust their friends more than advertisements and are generally distrustful of large agricultural food companies. They believe that these companies are only out to make money. Millenials have an affinity for the underdog.
How are millennials affecting the market?
Millennials are deeply aware of themselves as citizens of the world. As such, they place a high premium on their environmental footprint – more so than any generation before them. They have become the health and recycling police of the world.
Since they are distrustful, they also require third parties, such as the World Wide Fund for Nature, Fairtrade International, GlobalGAP and so forth, to guarantee that products are produced according to the standards they require.
Whereas in the past food was simply seen as nourishment, the millennials are looking for an 'eating experience'. They go to farmers' markets because they want a personal connection with the producers of their food.
To address this need in stores, many suppliers use digital applications (apps) to link consumers with more information about their produce – where and how it was produced and who produced it.
The consumer simply scans a digital code with their smart phone to access the information. The more personal the stories behind the brand, the better.
How is this affecting the marketing of a product?
Having a quality product is no longer good enough if you want to make it in the market. Having somebody taste a small sample of your new product in a shopping centre is no longer sufficient. The makers of Chobani, an American brand of strained yoghurt, understood this well when they introduced Chobani Greek yoghurt onto the American market in 2007.
At the time, yoghurt was generally of poor quality: it was sweet and runny and primarily aimed at children and women who wanted to diet. Hardly any Greek yoghurt was sold.
When Chobani introduced its Greek yoghurt onto the market, it was positioned as a natural product that was a little more expensive than traditional yoghurt, but more affordable than the niche products available. The company created a buzz around the product by sponsoring sporting events and community activities. Whole cups of yoghurt were available at these events.
This resulted in the Greek yoghurt category going from almost non-existent to representing about 70% of the yoghurt market in the US.
Where does quality fit in?
Product quality is still king, but it no longer refers only to internal and external properties such as taste, shelf life and physical appearance.
Today, it also relates to the value that the product adds to people's lives. This trend is evident in Europe and America. While consumer spending is under pressure, people still seek out products perceived as quality.
For example, food is relatively affordable in the US with consumers spending 10% of their income on it. Yet people are prepared to pay more than $5 (R65) for coffee at Starbucks because they see the product as adding value to their lives.
What relevance does this have for Africa?
About 70% of the African population are millennials. Although still constrained by expensive data, they are already networking socially with their cellphones via SMS. They are becoming more and more sophisticated and, as technology and data become more affordable, will leapfrog into the digital age over the next two years much faster than their American and European counterparts did.
They will become a great force to be reckoned with in terms of the positioning and marketing of products. Brand loyalty will be strong in Africa for some time. A brand serves as a guarantee of quality, so once a person is stuck on a brand, he or she will continue to buy it because experimenting with unknown brands is not affordable. Friends and family will also have a strong influence on these choices.
What does this mean for SA producers?
The market has become diversified, so there is scope for a variety of products. Producers must position their product correctly, and to do so means understanding that consumers buy a product not only for its taste and physical appearance, but for the job it does.
To illustrate, McDonald's found that its milkshake sales were highest in the mornings. Closer investigation revealed that people were drinking the milkshakes on their way to work, and that the product served as breakfast and entertainment in the traffic.
Zespri Kiwifruit is a good example of an agricultural company that is getting its market positioning right. It maintains a balance in supply and demand by not flooding markets.
Its best fruit is sent to Japan, where consumers are willing to pay a premium for perfect fruit, while fruit that is not perfect, but still of a high quality, is sold on the American market where premiums are lower.
In China, the group is targeting families, as child obesity is a growing concern in that country and parents are willing to spend a lot of money to ensure their children receive only the best quality.
What is your impression of SA produce sold in the US?
Twenty years ago Americans had a negative perception of South Africa. This has changed, thanks to South African wine and citrus marketing campaigns.
Now Americans look more favourably at South African wines than at French wines. They don't want the 'snootiness' of the French and regard South African wines as great value for money.
Where is the biggest gap for SA producers in the US market?
Over the past few decades, the US market has placed a lot of emphasis on breeding affordable, good-looking fruit with a long shelf life. The result is fresh produce that is bland. I think this blandness contributes to the obesity problem in the US. Consumers are looking for more flavour in their fresh produce, and because their food has so little flavour, they eat more and more of it.
The organic movement started because people began searching for food produced in a more environmentally friendly way. Organic food has now become more popular because it tastes better than the conventional food in stores.
This is probably because the supply chain from the organic farm to the consumer is much shorter. There is definitely a marketing opportunity to bring flavour back to the US; it will take years for us to do so.
Can you talk about the importance of food policy and trade?
In future, we will see more bilateral trade-agreements to stimulate trade between countries.
Countries must evaluate their strengths and weaknesses. Based on production resources, countries must decide what will be produced locally and what will be imported. Take China as an example. It has to feed 1,3 billion people, the Chinese are becoming more affluent and their diets have changed. As a result, pork consumption has almost doubled since 1990 and the same trend is true for chicken, beef, dairy and fresh produce.
There is also relentless urbanisation. A mega-city is defined as a city with more than a million people. While there are 35 mega-cities in Europe, there are more than 160 such cities in China. The result is an increasing disconnection between the place where food is produced and consumed.
For China, a food policy is critical. Approximately 60% of global soya bean production is exported to that country. The Chinese must decide whether it is more profitable for them to import this much soya bean or to import chickens.
They are also making huge investments to stimulate agricultural production in other parts of the world, such as Brazil, Africa, Australia and New Zealand. This is not because they want to take over the world, but simply because they appreciate their country's increasing demand for food.
Email Mary Shelman at [email protected].