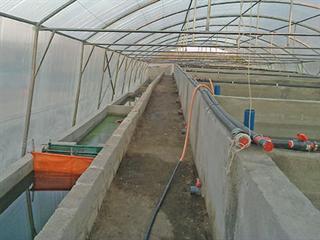 It is 18 months since the first in this series of aquaculture articles appeared in Farmer's Weekly. How has fish farming developed locally during this period? Has there been significant progress, or are we stagnating while others move ahead?
As far as marine aquaculture is concerned, the abalone industry is now firmly established, and several farms are well into production. On the other hand, various shrimp and prawn farms have come and gone on the south and east coasts – this sector has definitely stagnated. In freshwater, the trout industry has changed little over the past two years. Production remains at about 500t annually, with some imports to fill shortfalls.
Catfish are still not commercially produced, despite all the research put into this sector during the 1990s. Marketing is the main hurdle. The Tilapia Aquaculture Association of South Africa (Taasa) has been in existence for two years. At its recent AGM, the association's success in negotiating with government to facilitate aquaculture development was evident.
The warm-water aquaculture industry can now talk to government with authority. And the failure of many large-scale projects to get off the ground is not due to a lack of investors! This aside, several smaller operations are now well into production in SA. Some are selling small-size, wild-coloured fish to rural markets, while others are supplying larger red tilapia to more sophisticated markets. Sales range from 100kg to 1 000kg in size.
Many systems have been designed to produce tilapia in re-circulating aquaculture systems (RAS). Some of these are successful, many are not.
Success stories
The success stories come from various parts of the country, indicating that tilapia culture is not limited to the warmest areas. Several RAS are already in production in Limpopo, Gauteng and the Mpumalanga lowveld.
Near Port Alfred, on the Eastern Cape coast, a large multi-tunnel project is nearing completion, and our own system at Rivendell Hatchery now has quantities of red tilapia nearing 500g, and full market size.
None of these projects has encountered anything other than positive reaction to the fish in the marketplace. Sale prices vary from R28/kg to R60/ kg depending on the market. The upper end of this makes RAS units viable. At a market price of R35/kg to R40/kg for gutted and gilled tilapia, running costs appear to amount to between 50% and 60%, depending on the efficiency of the system and the costs of feed.
Proceeding apace
Development of higher quality fry is proceeding apace, and improved strains of red Mozambique tilapia have been widely distributed. Demand is fickle, and fluctuates according to when new systems come on stream. The legislative approval for the use of Nile tilapia strains has reached the stage where several RAS operators have received conditional approval and permits to raise Nile tilapia in their systems.
Overall, not a bad list of developments for 18 months!