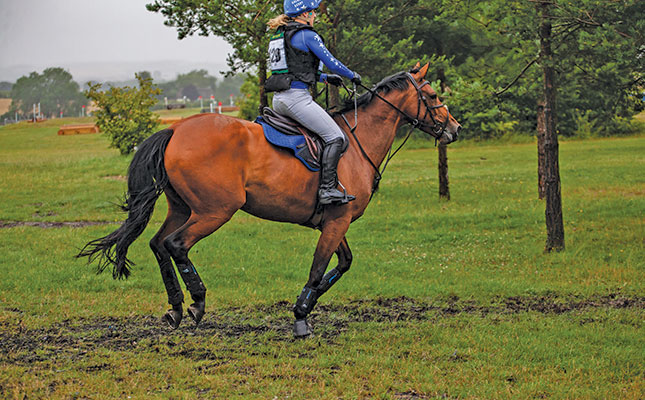 Competition horses are ridden by hard-working, competitive riders. Once a top-level horse is entered into a show, it must be exercised according to a strict routine.
The health and turnout of the horse is also very important. Internationally, the groom,
trainer, stable manager and rider are all different people. In South Africa, these duties are often all performed by the same person.
For example, if you are a top showjumper, you may be riding about five horses a day and also giving lessons or training young horses. As a professional, your day starts at about 6am or even earlier.
Most yards employ a few grooms to muck out stables, take horses out to the paddocks
and generally care for the riding school ponies.
However, competition horses usually need a much more specific training and exercising schedule.
Where does beer fit in?
Over the past few years, local and international breweries have introduced a number
of alcohol-free beers. During the COVID-19 lockdown, bottle stores and other alcohol vendors were considerably restricted.
As a consequence, a great number of consumers, including riders and horse owners, have
discovered alcohol-free beer. Preparing horses is hard, thirsty work. Not only on show days, but also during hot summers, when you have to exercise between six and eight horses, while the humidity is skyrocketing and it is tending towards 30°C or more.
Climbing off a horse to down an alcohol-free beer in the shade while watering down a sweaty horse is a luxury some riders would never have previously considered.
Why? Because riding under the influence of alcohol is banned and most employers ban
consumption of alcohol on the premises during working hours.
As a result, many riders have been consuming fizzy non-alcoholic cold drinks instead.
A historical drink
Beer is one of the oldest and most popular drinks on earth. In Britain, beer (ale) was the
main breakfast for agricultural workers for many centuries. Beer brewing also occurred in Ancient Egypt over 10 000 years ago, and its invention was ascribed to the god Osiris.
Beer is also mentioned a number of times in the Bible. Beer has been produced from a variety of fermented cereals, although modern beers are produced mainly from hops.
Advantages of beer
Beer is a fermented drink, which means it contains a fair amount of nutritious ingredients such as proteins and vitamins, instead of large quantities of corn sugar, artificial colourants and sweeteners.
Some riders may suffer from caffeine addiction due to drinking 2ℓ a day or more of sugary fizzy drinks, which often contain caffeine. Non-alcoholic beer does not contain caffeine or other potentially addictive substances.
Non-alcoholic beer is safe to consume while riding, even at a top show, where alcohol blood limits contravene the International Federation for Equestrian Sports' code of conduct.
Moreover, non-alcoholic beer is refreshing, and can be enjoyed on long outrides.
Dr Mac is an academic, a practising equine veterinarian and a stud owner.