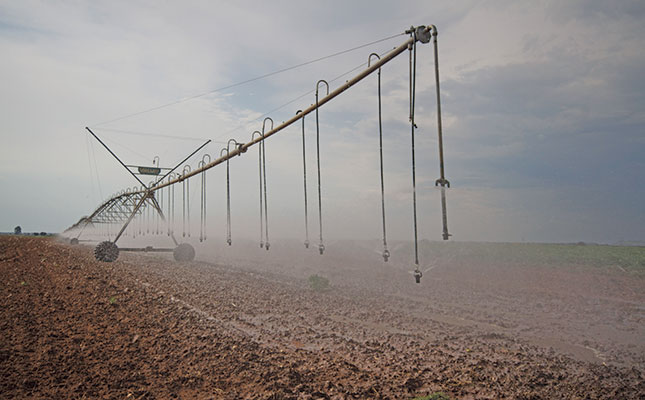 The development of faster computer processing speeds and machine learning is revolutionising farm management by helping producers make quicker and better-informed decisions.
This, in turn, is leading to greater efficiency, less wastage, improved traceability, greater sustainability and better animal welfare.
Mobile applications (apps) add extra value to the technology by enabling farmers to conveniently access information and control equipment remotely via their smartphones, tablets or watches, at any time and in any place.
Farmers do not have to be glued to their screens to keep track of what is happening, as most modern apps send push notifications, such as updates of important information.
Real-time monitoring
Many farmers already use remote desktop apps to access and manage irrigation programmes when they are not on the farm.
This technology is becoming increasingly refined, however, and within a few years should be able to alert a farmer in real time of the specific location of a problem, such as a broken pump or leak.
A wide range of systems has been designed for virtually all aspects of farm management.
For example, FarmRanger, a South African-designed system, enables farmer to monitor the safety of livestock.
A collar hanging around the animal's neck transmits a signal to a cell phone when the animal moves suddenly and unexpectedly, as it would in the case of theft or a predator attack. The system indicates where the animal is located and allows for rapid reaction.
Another app, FarmTrack, enables a farmer to keep track of vehicles at all times, as well as identify driver errors, monitor spray applications, and keep tabs on other parameters.
Offline access
Many apps work offline, allowing farmers to access and add content when they do not have access to the Internet. This means that production data can be recorded on a smartphone or tablet in the field, then be uploaded to the cloud once Internet access is restored.
BenguFarm, developed by South African software developer BenguSoft, is such an app. It offers management and recordkeeping software designed for the sheep, goat, beef cattle, game and pig industries, and is suitable for both stud and commercial flocks.
It can be used for an independent herd management programme or as part of stud breeding and/or performance testing through SA Stud Book or the Agricultural Research Council (ARC).
The app can record data on virtually every aspect of production, including new animals, mating, pregnancies, lambing, weights, wool, vaccination and dosing, diseases and treatments, and group and camp movements.
According to the company's website, data can be imported via Excel or files received from SA Stud Book, Breedplan, the ARC, or breeders' societies, as well as certain farm software packages.
Data can also be recorded on an electronic ID reader if farmers use radio fequency identification tags, which can then later be imported into BenguFarm.
Most Bluetooth-enabled electronic identification tag readers can be linked to the mobile app.
Animal welfare apps
Apps are also being developed to help farmers identify sick animals and take timely
action to prevent disease. The Degree2Act app, for example, which was developed in Spain, uses infrared imagery to detect fever in pigs, and is currently being improved to
identify hypothermia, oestrus cycles and heat stress.
International digital technology developer Cainthus is working on a solution to drive on-farm decisions that affect milk production, reproduction and overall animal health on dairy farms.
The company claims that its smart cameras, by using computer vision and artificial
intelligence, can identify individual animals based on hide patterns and facial recognition.
The technology enables farmers to observe each cow at any time of the day or night.
The company's first system, ALUS Nutrition, was launched at the beginning of this year. It monitors feed deliveries, push-ups and clean-outs, and tracks these relative to the desired
schedule.
Farmers are alerted when events do not take place as desired. The system also tracks feed availability and efficiency. Once these solutions have been refined, the company will expand
them to other species, including pigs, poultry and aquaculture.
Climate-smart solutions
A number of companies have developed programs that enable farmers to manage their irrigation systems remotely, via smartphone or tablet. Netafim, which already offers a range of apps, has taken this a step further with a tool that calculates evapotranspiration for crops in real time up to a week in advance.
The solution, called the ETO tool, combines meteorological, temperature, humidity, wind speed and radiation data to estimate the reference evapotranspiration for a specific location.
Willem Botha, marketing manager of Netafim, says that the tool is not intended
to replace physical checks in orchards or lands, but improve irrigation scheduling by taking
out some of the guesswork.
Feed calculator
The Voermol app enables livestock farmers to access feed-related information via their smartphones. According to Kenneth Crampton, national sales manager at Voermol Feeds, the company is often inundated with feed-related questions.
The idea behind the app, therefore, is to make information more accessible to farmers.
Launched 18 months ago, the app has been downloaded more than 5 000 times.
It offers the latest Voermol news and articles, current weekly maize, grain, beef, lamb, pork and poultry prices, and an overview of each product in the Voermol range, including its composition, usage instructions and recommended use.
There is also a question-and-answer section to provide expert advice. The main attraction of the app, however, is its feedlot calculator, which enables a farmer to input basic animal-related information, the expected purchase and carcass price, and estimated feed prices.
It then calculates the cost and financial viability of fattening livestock.
"Various international feeding apps are available. The beauty of ours is that it takes local conditions and prices into account. Results of the calculator should not be seen as a final measure, but merely a guideline that helps farmers [with] their marketing plans," says Crampton.
Farm awareness and management
After more than eight years of experience in defence and conservation, The Awareness Company decided to venture onto the agriculture market.
"We have a passion for conservation and looked for an opportunity to promote
sustainable farming and food security," says Priaash Ramadeen, The Awareness
Company's CEO and co-founder.
"The agricultural industry also presents a good niche and opportunity for positive impact
because it has been largely underserved by cutting-edge technology and digital solutions."
He adds that technology is playing a prominent role in helping efforts towards progressive farming, increased efficiencies, cost optimisation, business and environmental sustainability, and management.
The company's Hydra Farm Awareness system uses sensors to monitor a broad range of
farming operations, including livestock tracking, water usage and equipment, and enables a farmer to manage these remotely via an app.
Information is overlaid with external data, such as rainfall and temperature, to allow the
farmer to make better-informed, climate-smart decisions.
Data is displayed within a single view so that the farmer, workers and all stakeholders have
access to the right information when they need it. Automated and real-time reports and
analytics provide insight of all operations.
A farmer may, however, opt to use only certain features that are applicable to his or her farming situation, and the company also offers customised solutions.
"Farmers, for example, can track all events related to livestock and/or crop farming, with everything from new births to illnesses and diseases, and even vaccinations being logged and scheduled. The platform even allows for easy, one-click exporting of reports for systems like Breedplan," says Ramadeen.
Since it was launched a year ago, the app has been used in game parks and farms across Southern Africa to help with ecology, asset, operations, and safety and security management.
Email Kenneth Crampton at [email protected], Willem Botha at [email protected], or Priaash Ramadeen at [email protected].