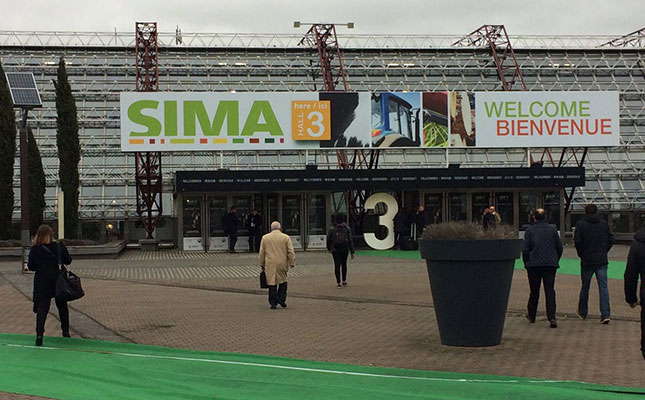 Presenters at the SIMA African Summit focused specifically on the matters that were preventing farming on the continent from reaching its full potential.
Speaking at the event, Richard Markwell, president of the European Agricultural Machinery Association (CEMA), said that for the most part, farming in Africa lagged behind the rest of the world in terms of mechanisation, and that there was an urgent need to reinforce institutional support for mechanisation, in line with development agendas.
According to him, there was consensus that there was a critical need to develop agriculture in Africa, and that this would require a massive effort, especially with regards to mechanisation.
He also said that development could be best achieved through a partnership approach involving farmers, private sector investors and the public sector. However, he added that there was no consensus regarding how to move forward, and that this was stalling the process.
According to Josef Kienzle, an agricultural engineer for the UN Food and Agriculture Organization (FAO), a career in farming was the last option on the list for young Africans.
This was no surprise, he said, considering that, according to FAO data, 85% of cultivation on farms in some African countries was still done by hand and that, for most farmers, farming was a risky endeavour and practised on a small scale. As a result, with such low productivity, the industry could barely support these farmers and their families.
Dr Theo de Jager, president of the Pan African Farmers' Organisation, said that the sector would never attract young people as long as the over-romanticising of smallholder farming persisted.
Smallholder farming was a poverty trap, according to him, and the biggest challenge to developing agriculture was battling against poverty and hunger. De Jager added that although Africa had an abundance of all those things that money couldn't buy, it lacked the capital to buy those things that were available at a price, including well-developed and integrated value-chains, financing, technology and expertise.
He also said that investors who could bring these things to the table were often discouraged by fear of being branded as land grabbers.
"I challenge anyone yelling 'land grabbing' to show me the difference between land grabbing and foreign direct investment," he said.
However, he also said that many investors underestimated the true scope of the commitment that would be required of them when investing in farming on the continent. He said that in Africa, there was no such thing as
He said that in Africa, there was no such thing as land without the people, and that too often investors "occupy land and try to manage the people living there", while they should be "managing the land and involving the people living there".
Our very own @FarmersWeeklySA standing proud amongst agricultural publications from around the globe at #sima2017 @sima_paris pic.twitter.com/SDqniVp23p

— Denene Erasmus (@agri_erasmus) February 28, 2017
Speaking at #sima2017 African Summit @TheoDJager: 'Africa has in abundance all the things that money can't buy' @FarmersWeeklySA @sima_paris pic.twitter.com/8IeU334Io1

— Denene Erasmus (@agri_erasmus) February 28, 2017
A tractor that drives itself, one that runs on methane & smart-remote controlled drones @sima_paris with @FarmersWeeklySA tour to #SIMA2017 pic.twitter.com/3LGUYLHNaO

— Denene Erasmus (@agri_erasmus) March 1, 2017