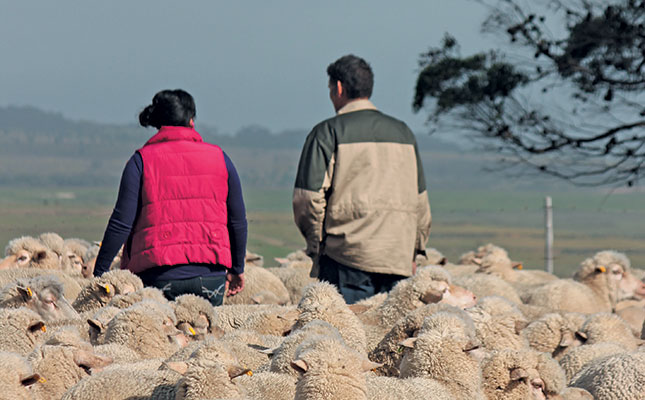 As in South Africa, farmers in the UK and Europe are faced with challenges that modern farming methods pose to the traditional family farming structure.
The industrialisation of agriculture and the integration of smaller farming units into fewer, larger units, which offer scale benefits, are making it more challenging for those families that have relied on farming for their livelihoods for many generations to carry on with business as usual.
But according to farmers who attended the conference, these macroeconomic realities are not necessarily the biggest risk to the family farming structure.
Delegates at the conference voted 182 to 157 in favour of the family farm itself being the biggest threat to the family farm structure.
According to a conference report, one of the speakers, Matthew Naylor, a Lincolnshire flower grower, argued that family farms prosper despite families, not because of them.
"Family farms are more resilient to threats because they are so committed to the job," he said. During difficult times, family members were prepared to take wage cuts and work long hours, but problems arise when something goes wrong with the fabric of the family, Naylor said.
Family fall-outs and poor decision-making meant that things happened in family businesses that would not happen in the corporate world, Naylor continued.
"It's hard to do business when your mum is at the boardroom table telling you to adjust your tie," he said.
While Naylor's argument received a lot of support from conference attendees, a few individuals pointed out the benefits of family businesses, saying that these businesses were ahead of the corporate world in appointing women into senior roles, and that family businesses provided support not found in other businesses.
Also discussed was the need for greater support for farmers so that they could implement soil-friendly farming practices. South African farmers have already adapted to achieving profitability without government subsidies, and this is something that UK farmers may have to learn if there is no replacement for the current subsidies paid to them by the EU when the UK exits the union.
However, the incentive to adapt to nature-friendly farming practices should not, I think, be classified as a subsidy. Adaptation measures can be costly and it may take years before they yield any financial benefits.
As soil scientist Jane Rickson from Cranfield University said at the conference, "The biggest challenge we have is reconciling the short-term costs with the long-term benefits of soil health." With the threat of climate change looming over
With the threat of climate change looming over future food supply, has the time not come for developed and developing nations to start supporting their farmers in building healthier, more resilient farming eco-systems?