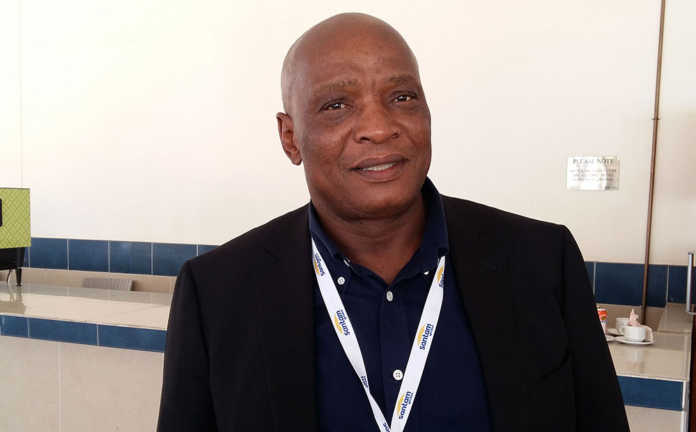 Finally, government had appointed a person with the necessary experience to guide agriculture towards growth and renewal.
It has only been about three months since his appointment, but Mlengana has already had an impact, if not on DAFF's operations in the field, then definitely on farmers' morale.
One farmer, who serves in a leadership position for organised agriculture, told me that one of Mlengana's goals was to ensure that 50 emerging or smallholder farmers progress to become successful, commercial farmers.
With this one statement, Mlengana proves the benefits that years of practical experience bring.
Unlike government's ambitious but impractical programmes, such as Fetsa Tlala, which aims to support smallholder farmers in bringing one million hectares under production within five years, Mlengana's objective is to achieve something that is practical and possible, and can serve as a springboard for future empowerment initiatives.
As a farmer, Mlengana has learned to operate within the realm of possibility.
The target may seem small, but it is surely far better to achieve small successes than be responsible for the many big failures that are a result of government empowerment initiatives falling apart. For more on Mlengana's vision for SA agriculture, read Farmer's Weekly's exclusive interview on pg 36-37 of the 16 September 2016 issue.
The Land Reform Futures report, developed by a group of 40 people who are all experts in their fields, contains four possible scenarios for the state of land reform in South Africa by 2030.
The first, Connection and Capture, depicts a situation in which land reform is captured "by politically connected interest groups who benefit at the expense of ordinary people"; the outcome is ultimately that "land is used for the benefit of the few".
In the second scenario, Market Power and Concentration, the land ownership pattern in agriculture changes so that while black commercial farmers own about half of the country's agricultural land, the structure of agriculture does not change, and smallholders still struggle while communal areas remain neglected.
The third, Occupation and Confiscation, paints a depressing picture of deepening hardship that drives a countrywide campaign of illegal occupation, eventually leading to confiscation without compensation, and a collapse of agricultural infrastructure and food security.
The fourth scenario, Hard Bargaining and Compromise, envisages an inclusive approach that allows for multiple forms of ownership, tenure, land use and scale; everyone, including smallholders and the rural poor, benefit, and the only losers are those who "use the land as a source of patronage and privilege".
Hopefully, under the guidance of people such as Mlengana, South Africa will achieve the Land Reform Futures' fourth scenario.