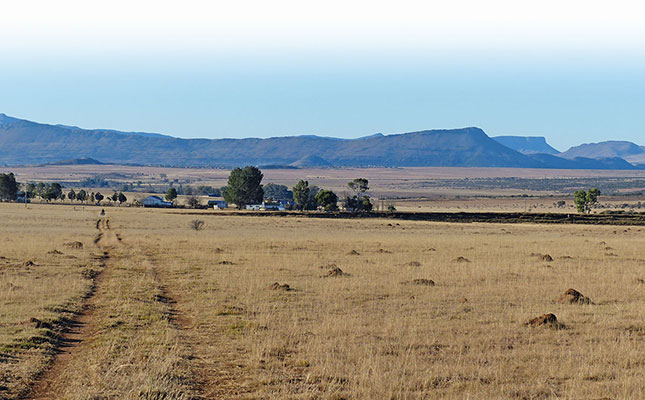 But what Gordhan fails to mention in his call for more active citizenship from farmers and agribusinesses is that just about every success achieved in land reform and agri-transformation in the past 20 years has been the result of farmers and commodity organisations investing private funds and their own time and expertise in the development of new farmers.
Compared with what government has achieved, the farming sector has been the real champion of transformation.
Let's contrast a government-led transformation project that has been much in the news lately, with a farmer-run development initiative:
The Vrede Dairy project, funded and administered by the Free State provincial government, was supposed to be a successful, large-scale dairy farm. It was to be owned by 80 beneficiaries, from the local community, who would share in profits and have a real say in the management of the farm.
However, according to a statement issued by DA leader Mmusi Maimane, details show that from the start, it was nothing but a "corruption scheme hidden shamefully behind the fig leaf of empowerment".
The project turned out to be a cash cow for President Jacob Zuma's allies, the Guptas. Not a single black farmer was empowered and zero transformation achieved, after more than R183 million of taxpayers' money was awarded to the project.
In contrast to this, consider this initiative by commercial farmers in the KwaZulu-Natal Midlands.
Established just two years ago, the non-profit Upper Midlands Agricultural Transformation Initiative (uMATI) has already achieved significant success.
According to uMATI's project manager, Graham Armstrong, the initiative has been able to facilitate irrigation for an additional 500ha of land for developing farmers.
It has also assisted a black dairy farmer to acquire more land to expand his business, and helped rehabilitate a failing land reform piggery operation.
The initiative is completely self-funded by farmers who have so far spent more than R3,5 million on the various development initiatives.
Imagine what this group of farmers could have done with R183 million!
Perhaps the time has come for taxpayers to insist that government be permanently relieved of the role of transforming the farming sector.
In other words, transfer the roughly R5 billion, budgeted for by the departments of agriculture and rural development and land reform for transformation, to agricultural organisations that have proved they can spend the money effectively.