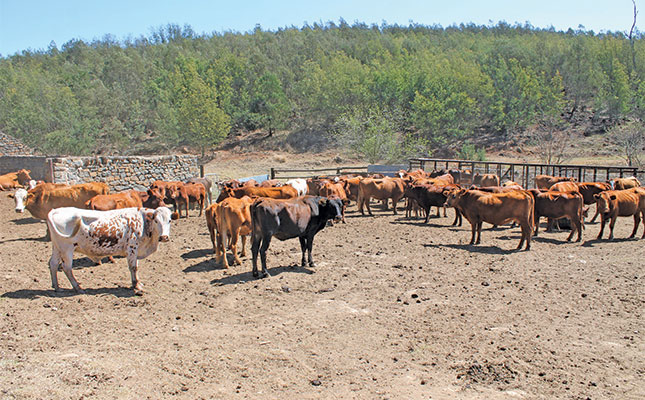 Roughly R31 million of this was attributed to the department itself and the majority of this, about R26 million, was caused by non-delivery of mobile veterinary clinics.
At face value, this doesn't seem like the most serious disaster afflicting South Africa's national finances, but while the magnitude of this waste is dwarfed by money being thrown at failing state-owned enterprises, we have to recognise this as a red light indicating a much greater problem.
In just the past two years, there were devastating and costly outbreaks of foot-and-mouth disease, African swine fever, avian influenza and, more recently, brucellosis in the northern parts of KwaZulu-Natal.
These outbreaks, and the response to them, were made worse by the resource and capacity shortages within government veterinary health service structures, and also by poor service delivery in terms of maintaining critical infrastructure such as border fences that could prevent infected animals from crossing into South Africa.
A feature written by one of our senior journalists, Lloyd Phillips, provided an insightful account of challenges related to animal health in KwaZulu-Natal's (KZN) informal livestock sector (FW, 30 October).
He spoke to Ginette Bentley who, until recently, was an animal health technician with the
KZN Department of Agriculture and Rural Development's Veterinary Services division.
According to Bentley, much of her work entailed providing animal health services to
thousands of smallholder livestock owners on her own. However, she said, overstretched
budgets meant that limited resources had to be divided among many priorities.
One example of this lack of resources is that newly qualified veterinarians, who are
completing their compulsory community service and are supposed to be mentored by the
local state veterinarian, have no access to this support because many state veterinarian
posts across KZN are vacant due to budget constraints.
There are also practical difficulties. Bheki Shelembe, a livestock farmer from the Mooi-Mpofana's Mseleni area, said that within their local livestock farmers' association, a persistent problem was the shortage of communal dip tanks.
"Locally, we have only one communal dip tank that has to serve all of the livestock in a huge area. It's too far for the farmers who live further away to bring their animals to be dipped," he said.
There is no question that on national and provincial levels the agriculture departments
are woefully underfunded, which means that there just isn't enough money to employ
enough veterinarians and extension officers to adequately see to the animal health needs
of all farmers, and particularly the many, many smallholder and informal livestock
farmers.
But this just makes it all the more frustrating to know that money that could have
been spent on appointing more state vets, or building more dip tanks in rural areas, was
instead wasted on mobile veterinary clinics that were apparently never delivered.