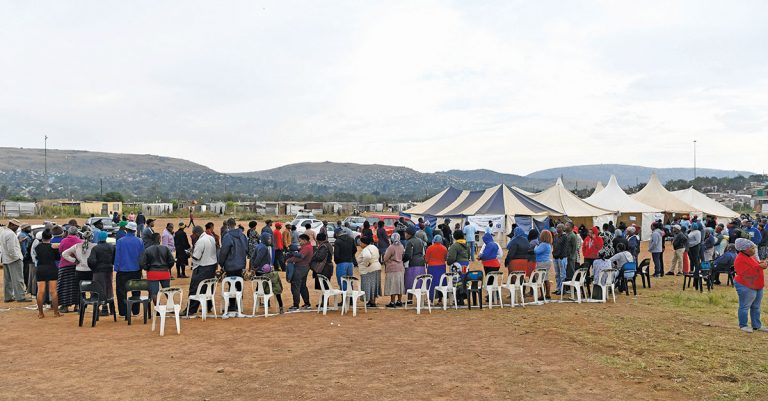 It is no secret that in many municipalities, authorities have failed to honour these responsibilities.
In the run-up to election day, the Bureau for Economic Research (BER) published a research note exploring the reasons why so many municipalities fail to deliver on their mandates.
The report quotes a Statistics South Africa General Household Survey released in 2019, which says that only 58,8% of households had their refuse removed at least once a week, down from 65,4% in 2016.
Eighty-five per cent of households were connected to the main electricity supply, down from 85,3% in 2015; and while 88,2% of households had access to piped or tap water, only 44,9% had access to this inside their dwellings.
Municipalities are not only failing on an operational level; the BER report also illustrates how they are failing on an administrative level.
The report highlights the serious skills shortages in terms of capacity and competency at municipalities, a situation that has been exacerbated through political appointments and cadre deployment. Only 1 500 out of 2 747 senior municipal officials and 128 out of the country's 248 chief financial officers meet minimum competency levels.
Some other factors that have had an impact on service delivery include migration patterns (urbanisation), low levels of capital spending and inadequate supply chain management. As a result of urbanisation trends, 42% of South Africa's population (about 25 million people) lived in metros and 26% (about 16 million) in intermediate city municipalities in 2020.
The report explains that while urbanisation gives households greater access to employment and services, it also presents specific challenges to urban development.
"Rural to urban in-migration means that cities need to acquire new land, build houses, and install services, all of which take time."
However, out-migration can cause rural municipalities to lose an important part of their tax base.
Low levels of capital spending could perhaps be seen as one of the greatest causes of municipal failure in South Africa, according to the BER.
The report shows that real total capital expenditure by municipalities in 2019 was no higher than it was in 2010, which has affected the ability of municipalities to expand access to water, sanitation, electricity and housing.
Municipal audit processes do not necessarily help to improve service delivery. With a total expenditure budget of R719 billion (2019/20), the BER stated that there was no denying the need for the annual auditing of municipal finances, but added that the way in which the process is managed often hindered, rather than improved, municipal outcomes as it shifted the focus from municipal performance onto audit compliance.
Improving service delivery is vital if South Africa is to grow its economy and reverse its unemployment trend. To achieve this will require better leadership that will implement, as a starting point, a system of merit-based appointments and good municipal governance.