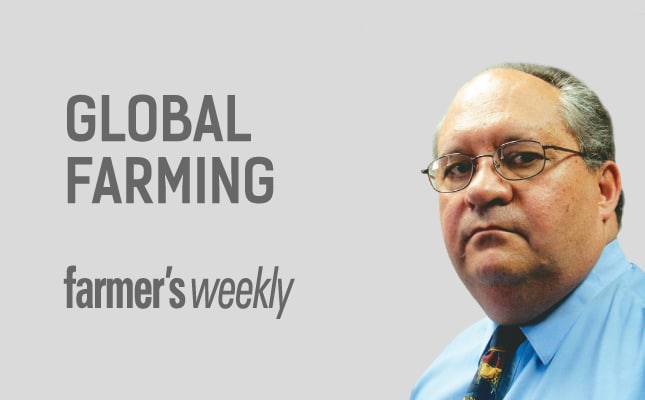 Recent months have seen an increase in farm attacks and violent crime in general. There's a very real risk that people will get used to this state of affairs and accept the abnormal as the normal, especially those not directly affected. This happened to me.
I became used to buying the Beeld every morning and briefly scanning the front-page story about the latest murder before moving on to the business section.
That changed one Saturday morning when the person killed was Randfontein farmer, Koos van Rooyen, whom I knew well. Then, some time later, agricultural economist at the University of Pretoria, Dr Frikkie Liebenberg, was shot in his house near Hartbeespoort.
The third shock came when my daughter called me from the Kalahari and said I shouldn't worry when hearing about a farm attack in the region; it wasn't their farm.
Farmers have adapted to the dangerous conditions under which they farm; organised agriculture has also helped a lot. However, the real solution to farm attacks (and violent crime in general) lies in the development of the South African economy and the alleviation of poverty, not on farms but among unemployed city dwellers.
In New York a culture of crime was broken by a zero-tolerance campaign, which included stamping out police corruption. Such a campaign is needed here.
In essence, crime is an economic activity. The 'cost' of crime from the criminal's perspective is getting caught. If the chances of this happening are slim, crime will increase.
Then there's government
As if crime isn't bad enough, South Africa's commercial farmers face huge political uncertainty every day. And here too, there is the risk of coming to accept the unacceptable.
When government proposed farmers should give away 50% of their land, for example, some farmers were happy to go along with the suggestion, especially if it was possible to negotiate this figure down to, say, 25%, and get government to agree that farmers who did so would not be bothered again in future.
Unfortunately, government spokespeople soon explained that it was not about 50% of the land but about all the land. There was an interesting, but still unresolved, debate between Frans Cronje and Omri van Zyl over whether one should negotiate about this.
In March, meanwhile, the Regulation of Agricultural Land Holdings Bill was published for comment. It proposes limits
to how much land one can own and also deals with the 'redistribution' of agricultural land.
Clearly, government does not regard the agricultural sector as important for the country's future, despite the importance placed on agriculture in the National Development Plan. South African farmers also have to operate within what can, in many respects, be regarded as a failed state.
Anything they want done, they have to do themselves.
Many of the land-grab schemes proposed by government are probably not in line with the Constitution. To stop them, agricultural organisations will have to go to court. For this they will need extra money, which farmers will have to provide.
So, bearing all this in mind, is there still a future for farmers in South Africa?
Our democratic institutions
Taking a wider view, it's true that most of our democratic institutions are still in place and functioning well. The independent judiciary has recently delivered several blows to government, the press is still largely free and unafraid of criticising government, and our financial system is still functioning well.
In spite of all the negatives, there is still scope for farmers to farm and create wealth in South Africa. It's difficult to 'keep your head when all about you are losing theirs', but farmers who keep on doing what they do as well as possible will reap the rewards.