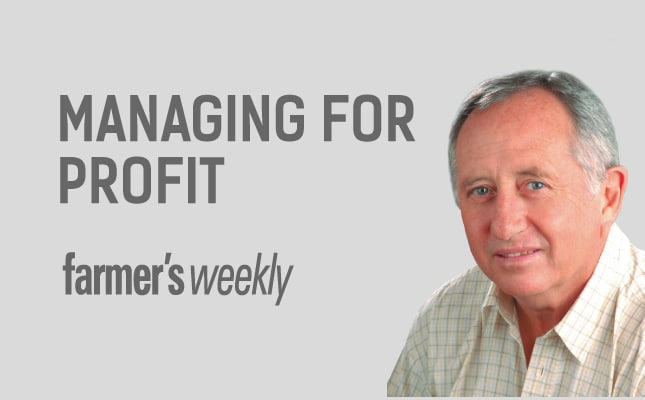 In South Africa, most farmers and managers live on the farm. But despite the fact that it means 'free housing', but a lack of separate living has significant disadvantages. These include the following:
There is no healthy separation of working and family life enjoyed by townies;
One's home is in the middle of the action should labour problems arise;
READ:Rethink required for agricultural success
Having 'free housing' in lieu of cash often means that there is no incentive to invest in your own home.
The latter is perhaps the most important factor to consider. I am aware that in some cases, due to the remoteness of the farm or the lack of any reasonably close freehold property, there is simply no option but to stay on the farm.
However, in many of South Africa's more intensive farming areas, where there is land available close by, it makes no sense for owners, managers and, yes, even workers, to live on the farm.
Time for a radical change
Imagine it: a farm used exclusively for food or fibre production, with the only buildings being those needed for the purposes of running the business – sheds for tractors, vehicles and equipment; buildings for farm stores; a workshop; an office block; a change room and canteen where workers change clothes on arrival and departure and are able to put their feet up during lunch hour; and a guardroom for security guards, just as in any factory in any urban area.
Separating work and family
Selling a house that is attached to a farm can be a huge inconvenience. When the time comes to downscale, the sale of a home unattached to and entirely separate from the farm will be a much simpler process.
And if the farm has to be sold, the process will be a straightforward, unemotional business deal without the upset of selling the family home.
In short, business is business, home is home. Any linkage between them often leads to confused decision-making, while separating them makes sound family and business sense.
Cutting the costs of housing
By eradicating all farm housing, one avoids the costs of obligations such as municipal-type services, among others – particularly since the promulgation of the Extension of Security of Tenure Act 62 of 1997 (ESTA). It also eliminates the hassles of being a landlord and caretaker and frees up precious time to attend to farming matters.
In attempting to provide long-term employees and occupiers of farm housing with a basic level of security of tenure, ESTA's intentions are admirable and reasonable. But just as it makes sense for the farm owner or manager to separate business and home, the same applies to farm workers.
Why should these people be denied the opportunity to live in their own homes just like urban employees?
I understand and support government's basic intentions, but to force farmers to provide permanent housing for their workers is the wrong approach.
This article was originally published in the 15 May 2015 issue of Farmers Weekly.