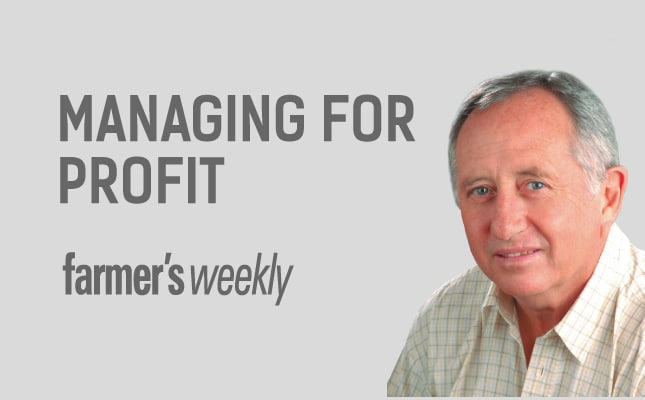 I arrived home in a bad mood. When my wife Pam asked what was wrong, I told her I had wasted my time that day doing a ridiculous 'psychometric' test at the request of our HR manager. "It's the most superficial thing," I fulminated. "But he nagged and nagged. I should have refused."
READ:Five 'qualities of greatness'
However, when our HR manager brought me the results the following day, I was surprised to see so much detailed information.
At home that night, Pam read it and came back to me waving the sheet of paper in the air.
"This is absolutely amazing," she said. "It's got you down to a T – warts and all!"
After I had carefully read the results of what I later learnt was the DISC Personal Profile Analysis, my scepticism promptly evaporated. I went back to the HR manager the next day to find out more about psychometric testing, and how we could make use of it. In my early life as a manager, we made hiring decisions based on three sources of information: the history and résumé of the applicant; a discussion with the applicant's referees; and the impressions gained at the interview.
After my own DISC PPA, I was convinced that we were ignoring a vital fourth source of information – the psychometric test.
I became a convert. But like any tool, you need to be clear what you want from it, and then to be able to select the right test for the job. One expert in the field summed it up very well: "What you're always trying to find out about the person is reliable information about their 'hands', their 'head' and their 'heart'."
'Hands', of course, are most important in manual labour jobs or physical tasks. 'Head' is thinking skills, reasoning and the knowledge required to do the job. 'Heart' includes characteristics such as integrity, motivation, reliability and loyalty.
Testing unskilled workers
At unskilled worker level, with 'hands' being most important, a simple medical evaluation might suffice. But even here, the qualities of 'head' and 'heart' may justify further testing, especially if the person is applying for a permanent job.
For example, to employ a permanent worker with no basic level of literacy is, in my opinion, a bad mistake. How will you ever develop this person's capacity in your organisation if he or she is functionally illiterate?
Semi-skilled and skilled workers
With semi-skilled and skilled jobs – drivers and certain artisans, for example – it's quite easy to devise tests that assess the person's ability to do the job, but that is not enough. This is where 'aptitude' tests come into their own; they will tell you how quickly the person will learn the job and how well he or she will perform. Aptitude tests assess capabilities such as spatial awareness, manual dexterity, hand-eye co-ordination, verbal reasoning, numeracy and problem-solving. You will need the help of an expert in the field to advise on the most appropriate tests.
Skilled and highly-skilled
As we move up the scale to jobs demanding high-level skills and knowledge (computer operators and bookkeepers, for instance) testing should do more than simply gauge aptitude. Skills, knowledge and understanding have to be assessed. This is accomplished by what is known as 'work sampling'.
Very often, these tests can be devised in-house by arranging for the person to undertake a task in a certain time – in the case of a bookkeeper, it might be completing a balance sheet, for example.
The problem with both 'aptitude' and 'work sampling' tests is that they tell you nothing about the person's values and qualities. By this I mean integrity, motivation, honesty, reliability, initiative, service orientation, team spirit, and that elusive quality known as 'common sense'. These are investigated at the next level up – the 'personality' assessment…
Top level staff
A wide range of personality tests are available to assess the qualities missed by aptitude and work sampling tests. They also provide insights into qualities such as emotional intelligence, communication, conflict management style and others. In the case of these tests, the selection and evaluation of the test is a job for a qualified industrial psychologist.
With such tests, there is no such thing as a 'right' or 'wrong' answer. Instead, the information gleaned by the expert will help to match the person's personality profile with the profile regarded as most suitable for the job. Any manager who today does not use psychometric tests in the selection of staff is missing a great opportunity to identify the right person for the job.
If you're one, make a move to learn more about this important management tool.
This article was originally published in the 5 December 2014 issue of Farmer's Weekly.