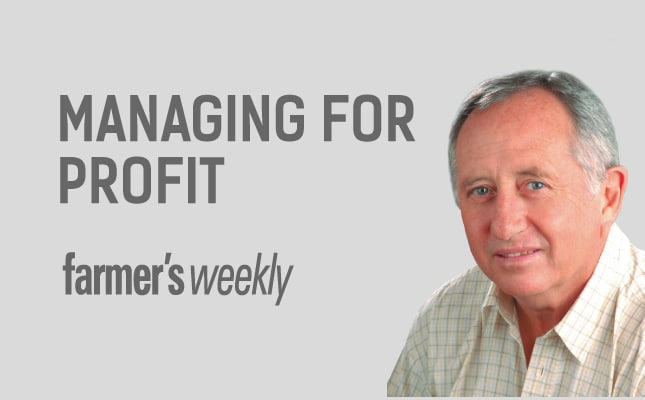 As school kids, we'd go into town every Saturday and buy a milkshake at the Ramona Café. The owner's slovenly wife would scowl from behind the counter as we came in and take her time to mix the shake. It always had a few strange grey lumps in it – ugh! – but we loved that Saturday morning ritual.
READ:Mentorship – the good, the bad and the ugly
The café has long since been replaced by a fast food franchise. Back in town this year for a school reunion, we queued with throngs of boys in their neat school blazers, and were swiftly served by a smiling young lady. The burger was delicious.
Eish! We've come a long way! We may look back on those school days with fond memories, but if we're honest, they were also times when so much was done so badly by so many.
Love them or hate them, you have to admit that fast food franchises, by and large, maintain a consistent standard of friendly, efficient service. How do they do it? How do the managers of these organisations, recruiting staff from the same pool of young South Africans serving our hopeless education and health departments (deemed among the worst in the world), achieve these outstanding levels of performance? And why can't it be done in the agricultural sector, instead of having all these destructive, failed land reform projects?

Success story
Well, it is being done – by an organisation founded and funded by government, Timbali Technology, based in Nelspruit.
Louise de Klerk, Timbali's CEO, persuaded government to let her and a group of enterprising colleagues at the Agricultural Research Council in Nelspruit turn an under-used greenhouse facility to good use.
She had long been pondering the success of the fast food franchise, McDonald's, all over the world. If it could build a business of such high standards and consistency with hamburgers, using 'normal people', why couldn't we get a few farmers doing the same thing? What was the secret to its success? Louise set out to identify all the elements required and, using the lessons learnt, is turning out successful farmers at Timbali.
Essential elements
The Timbali model includes all the essential elements of the 'McDonald's system':
Painstaking selection of trainees and a tough training programme which weeds out the 'weaklings'.
Step-by-step progression up the ranks from labourer to owner of your own small business.
Highly detailed and explicit easy-to-follow operations manuals for every single task required from seed to sale, with every task demonstrated by photographs.
Central control of the two main elements which result in the demise of businesses – marketing and financial management. Timbali's farmers must market their product through the company. This has enabled them to create a brand – AmaBlom – which individually they could never do.
They're also obliged to have the company manage their financial affairs – ensuring sound accounting processes and financial discipline. There's no blowing your first profits on a deposit for a new BMW. Its cash in the bank for replacement plants or equipment!  So far, Timbali has been producing flowers, with six farmers having 'graduated' from trainees right through to owning and managing their own businesses. But we'll soon be seeing AmaVeg and AmaSpice on the shelves as well – other Timbali-style projects in the pipeline.
Timbali provides us with a model and way forward to get the country out of the mess we're in with land reform and declining food production. But it's no walk in the park. In the nine years of Timbali's existence there have been many setbacks. High trainee turnover and great disappointment with promising aspirant farmers, pests and diseases, market price collapse and cash flow pressures. But then again, these are normal, day-to-day issues for farmers.
Visit www.timbali.co.za.
Contact Peter Hughes at [email protected] with 'Managing for profit' in the subject line.
This article was originally published in the 07 December 2012 issue of Farmers Weekly.