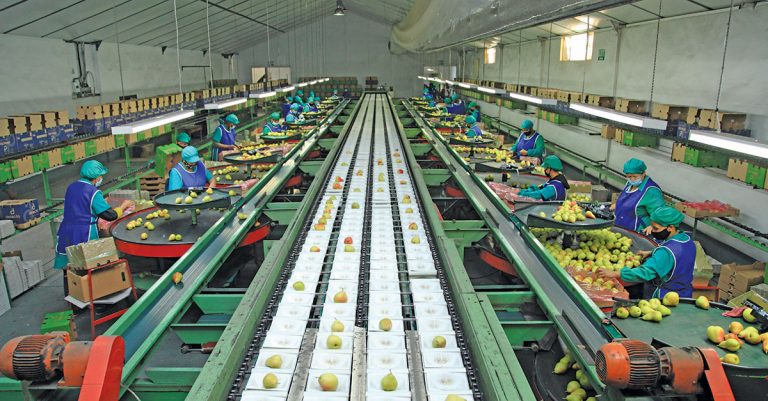 The Sustainability Initiative of South Africa (SIZA) audits farmers for compliance with labour legislation and care for the environment.
It incorporates both local legislation and international requirements in its standard, but goes far beyond these to ensure that practices are continually improved and become part of the culture and day-to-day practices on a farm.
So explains Steven Versfeld, an apple and pear producer and the owner of Achtertuin farm near Ceres in the Warm Bokkeveld.
"When preparing for a SIZA audit, I ensure that I have all the required information on hand, read through previous audit findings and address all the recommendations," he says.
When the audit began at the start of this year, Versfeld was aiming for platinum status, as achieving this reduces the frequency of audits from once every year or two (depending on whether a farmer earns bronze, silver or gold status) to once every three years, which represents considerable cost and time savings.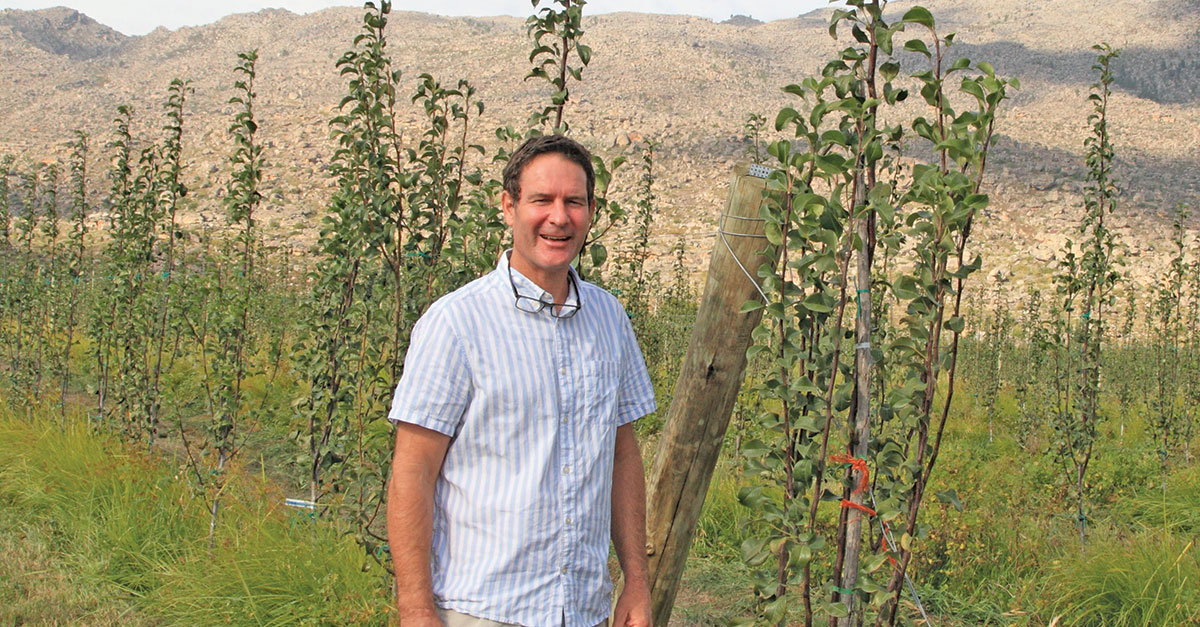 He succeeded, however, in going beyond anyone's expectations, gaining platinum status without any non-compliances attached. This, a first for SIZA, was far from Versfeld's mind when he prepared for the audit.
"Preparation material is available, but it's not an average audit where farmers can comply by merely ticking off a minimum set of requirements," he says.
To make things even trickier, SIZA audits include random interviews with employees across all levels of employment.
"Your paperwork and ethical practices might be great, but everything can fall apart with the interviews, as you have absolutely no control over what employees will say," Versfeld explains.
A culture of excellence
He is convinced that his outstanding audit results are rooted in the history and culture of the farm.
"My family has been farming at Achtertuin since 1917 and have always believed in treating others as you would want them to treat you.
"My father Peter, for instance, has been involved with the Landelike Stigting since its inception. The organisation hosts various social development initiatives, ranging from the creation of rugby clubs to alcohol awareness and parenting programmes aimed at improving people's lives."
Versfeld's own motives for creating a healthy work environment are not solely altruistic.
"Every employer sometimes experiences problems, but some problems cut deeper into work morale than others. These can sour relationships and create a stressful work environment, which in turn can have a negative impact on productivity. It's much easier to manage well-rounded people than those with a lot of baggage."
Farmworkers at Achtertuin, as at many commercial businesses, are provided with various training opportunities every year, and there is a strong focus on 'personal growth' training. An annual highlight is a three-day self-awareness course presented by the Koue Bokkeveld Training Centre.
"My workers have been attending this course for the past 10 years. The course is adapted annually to address specific weaknesses identified by them and to build on what they learnt in previous years," says Versfeld.
Achtertuin also employs a part-time social worker. "With government infrastructure collapsing in rural areas, it's increasingly important that farmers find ways to address social issues within the farming community."
Effect of minimum wage
The farm, which has 55ha of orchards, employs 46 permanent and up to 60 seasonal workers.
"We used to employ only permanent workers, but were forced to restructure over time as the minimum wage increased at well above inflation. "By not appointing new staff when people left, we were able to reduce the size of our permanent staff component from 80 to 46 over the past 20 years."
He points out that the minimum wage increased by almost 600% from R3,30/ hour in 2008 to R21,69/hour in 2021.
Interestingly, it was only after 2012 that the minimum wage had an impact on the business, as Achtertuin had always paid above the minimum wage, but from 2012 on it became increasingly difficult to absorb the cost.
"The minimum wage ultimately resulted in fewer, better paid, agricultural jobs, but higher overall unemployment within the community. I remember that it was nearly impossible to get seasonal labour in the peak of the season back in 1996, while today it's relatively easy to find seasonal staff at any time of the year," he says.
To cushion the impact of the ever-increasing minimum wage on the business, Versfeld has slowly phased out many of the perks that employees enjoyed in the past. In addition, he has changed from paying a weekly wage to paying by the hour and making more extensive use of piecework.
He also looks at alternative ways of improving worker efficiencies.
"I bought two electric pruners for the employees who manipulate the young trees, and they use a pruning platform that I built to make pruning easier in some orchards. These practices, however, only work in newer plantings; ladders are still the most efficient method in older orchards," says Versfeld.
He thinks the shift to higher-density plantings on dwarfing rootstocks is a good solution, as smaller trees produce higher yields per hectare and are easier to prune, thin and pick than trees that are larger and spaced further apart, as in traditional orchards.
Handling worker discontent
On-farm housing has become a thorny issue on Achtertuin. Versfeld explains that there are 30 farmworker houses on the farm, and he is responsible for maintaining the accommodation, which runs to over R250 000 per year.
This is an expense for which he receives no benefit, as the national minimum wage makes no allowance for the cost of providing on-farm housing, while at the same time the Extension of Security of Tenure Act ensures that many people who do not work on the farm also enjoy this free benefit.
Labourers also sometimes feel aggrieved by labour laws, in spite of the legislation being developed to protect them. Laws relating to overtime, for example, are a particular point of contention.
"Summer presents an opportunity for workers, especially those who have highly skilled jobs such as machine operators, to almost double their income.
But employees are only allowed to work a stipulated number of hours per week and need to take a break for a specific length of time before being allowed to work again. The people on my farm want to work more hours per week so they can make more money, but I can't allow them to do this as that would get me into trouble with the law."
Loans and other challenges
The sectoral determination for farmworkers forbids the repayment of loans by way of a deduction in excess of 10% of an employee's wage. This inadvertently impoverishes many workers as they can then no longer borrow larger sums of money interest-free from the farm.
In the absence of these loans, they are forced to borrow money from banks and retailers, who often charge exorbitant fees and interest.
Taken to task over this issue by Achtertuin employees, a representative of the Department of Labour advised Versfeld on how to implement a solution. The employees are entitled to repay loans by way of their savings.
They can save money in excess of 10% in one week and then ask that this saving be offset against their loan the following week. This enables them to repay larger loans than if they were able to repay only 10% of their wage by way of a deduction.
Another challenge introduced by SIZA is that a great deal of detail has to be included on workers' payslips. This often confuses employees, who find it difficult to understand exactly how much they have been paid.
Versfeld had the good fortune to inherit an efficient staff and payment record system.
"My father started using Donkerhoek Data back in the 1994 and we're still using the program today. It was developed by a farmer in the region, so it caters specifically for the needs of fruit farmers," he says.
In addition to this, he makes use of a tag system to keep track of working hours and piecework.
"We use a new program that not only allows us to track working hours, but also identifies where on the farm the tags were scanned, thanks to the use of GPS technology. This should help to generate valuable production data relating to the volumes of fruit picked in specific areas."
The value of audits
Versfeld makes no secret of the fact that he hates audits, explaining that they add no value
to production, and cost time and money that could have been spent better elsewhere. He has to pay R75 000 annually for a British Retail Consortium audit, a prerequisite in most export markets when farmers pack their own fruit, R10 000 annually for a GlobalGAP audit, and R25 000 per SIZA audit.
The reality, however, is that certification has become a non-negotiable prerequisite by most discerning markets; it serves as a guarantee that a product is safe to eat and was produced in an ethical and environmentally responsible way. "Without certification, you could end up with no market for your fruit," says Versfeld.
Email Steven Versfeld at [email protected].