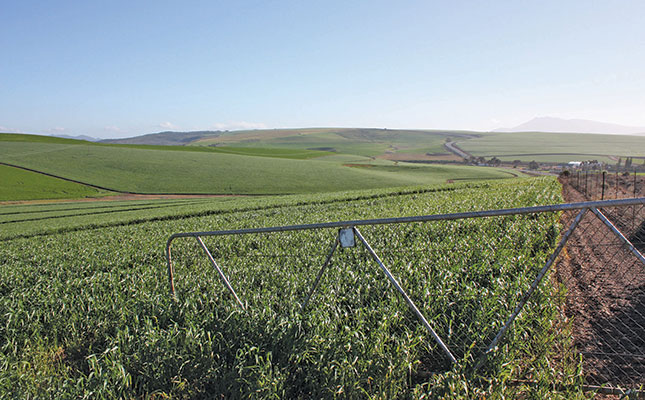 The Syngenta Leadership Academy Class of 2020 had the opportunity to present the insights they gained from participating in this business leadership programme, and so shed light on how to tackle some of the greatest challenges faced by the agriculture sector.
Now in its eighth year, this programme, which is run by Syngenta in partnership with the North-West University Business School and Grain SA, seeks to empower a new generation of leaders in agriculture. Since its inception, the programme has successfully hosted about 150 young commercial farmers and agriculture sector professionals.
The 2020 intake included 17 candidates from the sugar, feedlot, forestry, livestock, agrochemical and seed, equipment, horticulture and agronomy industries, amongst others.
The major challenges
Mbali Nwoko, CEO of Green Terrace, an agribusiness that supplies retailers, food processing companies and the fresh produce markets in Johannesburg with high-value vegetable crops, says that uncertainty about property rights, illegal occupation of farmland, land grabs, access to markets, and government's lack of support were some of the factors that contributed to creating a poor public image of the agriculture sector, especially from the perspective of would-be investors.
These are also some of the reasons that young people are reluctant to make a meaningful contribution to the sector, she says.
Additionally, says Nwoko, a perception exists in South Africa that farmers don't take care of their employees, providing them with substandard and generally poor living and working conditions.
"This might hold true in some cases, but not for all, and it might be a small fraction who do this. Perhaps this perception is based on memories from the past.
"But right now, there are many farmers who provide safe housing for their farmworkers, and who are going above and beyond in creating a good livelihood for them by providing various services such as healthcare services and schools. These stories are not celebrated enough," says Nwoko.
Lack of government support
Nwoko thinks that there is growing concern amongst farmers regarding the lack of government assistance. This, she adds, is disheartening for farmers, who have lost faith and trust in government.
"Consider, for example, the support that new farmers should be receiving from extension officers. These officers are supposed to provide farmers with adequate technical advice, such as updated information on commodity trading. Instead, government hires graduates with little expertise and knowledge who provide no value to the farmers."
This problem of lack of capacity also applies to public research and development. According to Nwoko, institutions such as the Agriculture Research Council are no longer at the forefront of conducting research that could help solve farmers' practical problems, and government needs to spend more on agricultural research and development if it wants to support the farming sector and see it grow.
Building trust
"An ideal future would be to unite a divided sector and find the necessary solutions to build a positive public image of agriculture," says Mihlali Xhala, head of the Corporate Chamber at Agri SA and also part of this year's Syngenta Leadership Academy intake.
To achieve this, the sector requires a strategy for building trust and strengthening partnerships amongst its stakeholders.
"We need to understand that agriculture is a complex sector consisting of interrelated stakeholders and reciprocal relationships. In our endeavours to address and understand these challenges, we should engage all stakeholders and identify shared interests."
Gerswin Louw, livestock manager at Dasberg Boerdery in the Overberg in the Western Cape, says that unity will require a balancing of powers. Many of the problems that contribute to agriculture's poor public image cannot be resolved solely by the sector.
But before other sectors can be involved, there first needs to be a degree of unity within agriculture. Louw says that, in addition to the poor quality of agricultural education, there is not enough knowledge-sharing and training to support upcoming farmers, and this adds to the sector's poor public image.
He highlights the divide that exists between the private and public sectors in the way that institutions are managed.
"In the private sector, institutions are run according to business principles, which include the need to make a profit. In the public sector, government mostly works to win elections, and the focus is on retaining and gaining power instead of on service delivery."
Mismanagement of the public sector, says Louw, spills over to the private sector in the form of tax increases, even though citizens gain little value from government's spending of their tax money.
"This affects not only commercial farmers, but small-scale farmers, who also suffer when public money is not spent on developing much-needed infrastructure."
A turning point
The good news is that there are solutions, says Sarel Olckers, junior feedlot manager at Morgan Beef Group. "Changes can be made in the short term, for example, ensuring better access to markets. Most of the infrastructure needed to make this happen already exists.
All that government has to do is maintain and upgrade it."
Other interventions that could help address the challenges identified by the group of graduates include investing in agricultural education and improving relations between farmers and their communities.
"Sharing knowledge and experience from both sides of the spectrum and supporting one another is the change that we, as young leaders, will have to make," says Olckers.
To this end, says Louis Steyl, CEO of the Bonsmara Cattle Breeders' Society of South Africa and owner of Steyl Bonsmaras, there need to be integrated study groups where commercial and emerging farmers can share knowledge.
Steyl adds there should be incentive programmes to encourage commercial farmers to mentor emerging farmers in their areas.
According to Olckers, decreasing rural crime is a challenge that will take a long time to solve, and the solution lies in co-operation between government and organised agriculture.
Olckers and Steyl believe that one of the most crucial factors that needs to be addressed to increase investment in the sector is to obtain policy clarity, particularly on land, as lack of certainty scares off investors.
"We need to change from uncertainty about landownership to stability. No one wants to invest in a farm if there's a chance it can be taken away without even getting compensation for what has been built up over generations," says Steyl.
In general, the graduates would like to see land reform beneficiaries selected on merit, and not because of their connections.
Steyl says that organised agriculture needs to become more inclusive.
"This should begin at farm level to reduce racial tensions by understanding and respecting different cultures, and working together and accommodating one another."
Email Mbali Nwoko at [email protected]; Mihlali Xhala at [email protected]; Gerswin Louw at [email protected]; Sarel Olckers at [email protected]; and Louis Steyl at [email protected].