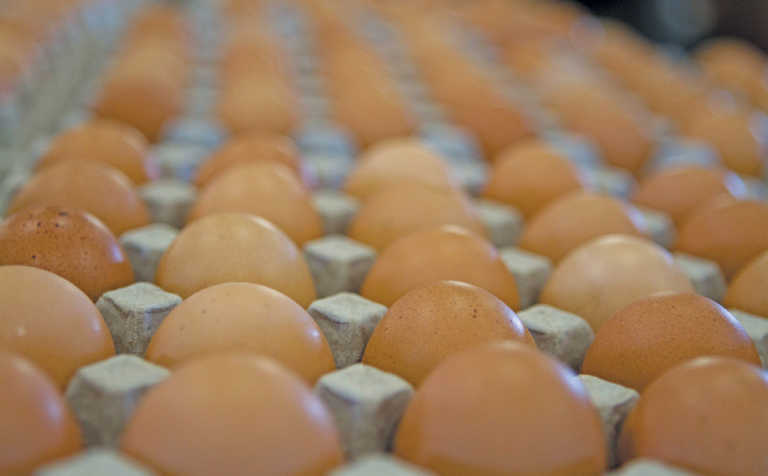 When Marco Torsius launched his El-Azaar poultry farm 25 years ago, he had only 300 hens and a permit to expand.
Today, he owns 150 000 point-of-lay hens, and is a director of TopLay, South Africa's largest egg supplier.
Marco arrived in Bloemfontein in the Free State from Steynsrus in 1986 with his first few birds transported in his old Ford truck. At that stage, he had secured a permit to farm 15 000 hens, but he had a long way to go before arriving at this number.
"I was handyman, production manager, mechanic, marketer. My wife did the administration. We'd been farming and so we carried on," he says.
READ How to succeed with small-scale chicken farming
His gradual growth can be seen in the various shapes and sizes of the henhouses, which were added on whenever possible.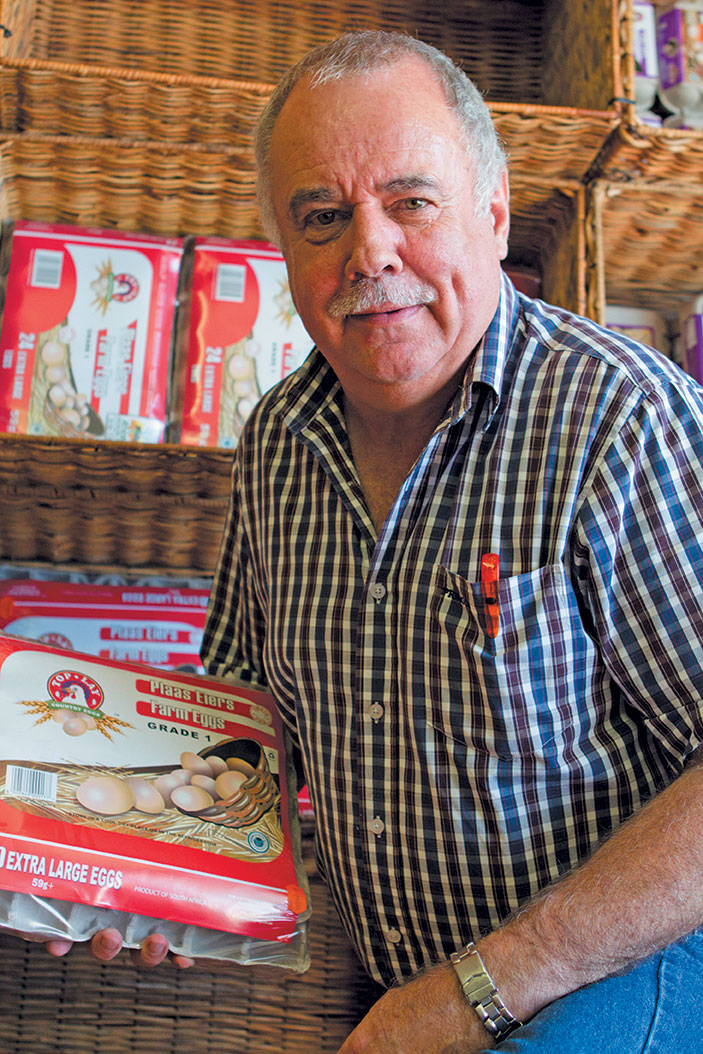 It was in the early days, after he bought his fourth bakkie, that Marco started calculating the cost of his investments in eggs.
"At that stage, the cost of a bakkie was 6 000 dozen eggs. Nowadays I'd have to sell 18 000 dozen eggs," he says.
Profit per dozen is minimal, he adds. An egg producer requires volumes that make business sense, and the only way to do this is to grow and improve production efficiency.
Marco is actively involved in several links in the egg value chain, including wholesale, retail, logistics, marketing and feed manufacturing.
He realised early on that he would have to improve his game in order to remain competitive.
This meant producing better quality eggs, being more efficient, and becoming more effective logistically.
READ How to stop your hens from eating their own eggs
When Marco started in the industry, there were approximately 250 commercial farmers supplying the OK supermarket chain, one of the then largest retailers in South Africa.
The retailer wanted to streamline its operations by reducing this number to only 30. This led to Marco and some other suppliers to the retailer establishing the Highveld Egg Cooperative in 1987, where six farmers from Welkom, Bloemfontein, Potchefstroom and Ventersdorp pooled their hens.
"As a group, we had about 300 000 hens," recalls Marco.
About five years ago, the Highveld Egg Cooperative changed its trading name to TopLay, and the cooperative now has about 50 producers, with a total of approximately four million hens.
The head office, located in Potchefstroom, handles all the negotiations with the various retail groups.
"At this stage, the TopLay Group is the biggest egg supplier in South Africa," says Marco.
The egg machine
Marco's packhouse and wholesale shop are located at his egg farm in Bloemspruit, just outside Bloemfontein on the Dewetsdorp road.
One of his investments is an Omnia 330 egg sorting and packing machine, which would cost about R15 million if purchased new.
"I bought it second-hand; we had to tinker a bit to fix it up. It's running now and works 100%," he says.
The machine has the capacity to package 60 000 dozen eggs a day. These are sorted according to size, and any damaged or defective eggs are removed before packaging.
Marco has sold about 20 000 dozen eggs a day for the past few years. Approximately half are self-produced, and the other half are produced by contract growers, who deliver to his central distribution point.
His contract growers have a total of about 90 000 birds.
Marco employs 75 permanent staff and tries to assist the nearby community by offering casual jobs whenever possible.
The wholesale shop sells eggs directly to consumers. Pullets that have dropped below productive levels, generally after 15 months of laying, are also sold there.
Marco used to sell his chickens live, but no longer does this. All birds are now removed to an abattoir for slaughter and packaging before being frozen and sold at the shop. This is part of the protocol enforced by the SA Poultry Association to prevent the spread of avian influenza.
Feed manufacturing
In 1998, Marco diversified by establishing a feed factory and manufacturing business called Farmix with two other shareholders.
It currently produces 1 500t of feed a month, half of which is used by shareholders, while the other half is sold through the business.
READ Feeding cattle: learn the basics
According to Marco, high feed costs remain a major risk to the industry, and can reduce already tight profits to almost zero. However, due to last year's record maize harvest, feed prices have improved dramatically, nearly halving from levels seen in 2016/2017.
Avian influenza
Disease remains another major risk. As such, nobody is allowed to visit the henhouses, as biosecurity is a top priority on the farm, especially in light of the recent avian influenza outbreak.
"I must lead by example. If I'm seen taking someone in, I can't expect my staff to follow the protocols," Marco explains.
Pullets are kept in batteries and isolated from the disease, but even this has risk if strict biosecurity controls are not enforced, as disease or infection introduced to the environment can rapidly spread.
Two groups of producers are at higher risk, according to Marco. The first are those near water, as the infection can be introduced by ducks and Egyptian geese.
READ Dumping, bird flu, cripples SA poultry and grain producers
Ideally, producers drawing water directly from a river or dam into the poultry shed should sterilise this water to prevent possible contamination. Borehole water or municipal water are safer options.
The second group are those producers that own or are located near free-roaming poultry, such as informal settlements.
These two threats currently pose the greatest danger to the commercial egg industry, Marco says.
He has been following the development of the bird flu outbreak closely since the first case was confirmed in Villiers in the Free State mid-2017.
The financial cost has been devastating. One farm in Welkom, for example, had to cull 400 000 pullets in October.
"The farmer lost R24 million, just like that," he says.
Marco points out that apart from the direct loss in birds, a producer hit by such a disease can be out of business for months. This is because the egg business is cyclical, and replacement stock is ordered in advance and cannot suddenly be produced.
Henhouses also have to be cleaned, disinfected and rested for a period before reintroducing stock.
Moreover, new pullets initially produce smaller eggs until optimal production is reached, which affects the farmer's bottom line.
"It's a nightmare for a producer," he says.
The crisis in the Western Cape is even worse, according to Marco. The first outbreak
there was quickly identified and an area covering a 15km radius was quarantined. Of the 2,7 million birds in the area, 2,4 million either died or were culled.
Government had proposed compensation of only about 10c for every R1 lost. Marco says many people don't realise that an outbreak such as this is about more than just egg farmers going out of business.
This is already evident in an increase in egg prices and even shortages. More significant is the impact on the broader agriculture sector, particularly the grains industry.
About 60% of all animal feed manufactured in South Africa is used in the poultry industry. Chickens are the second-largest consumers of maize after humans; about four million tons of maize a year are used for poultry.
"If we fail, we take a lot with us," says Marco.
Affordable quality
Although Marco is producing a "product as old as the Bible", he cannot afford to grow complacent about marketing.
"You need to think outside the box when it comes to branding, marketing and campaigns to promote egg consumption," he stresses.
Producers need to remember that chain stores can offer consumers a choice of 12 000 to 15 000 separate product lines.
"They don't have to buy an egg. You need to convince them to buy an egg by making sure your product is nutritious, affordable and available," he says.
Email Marco Torsius at [email protected].