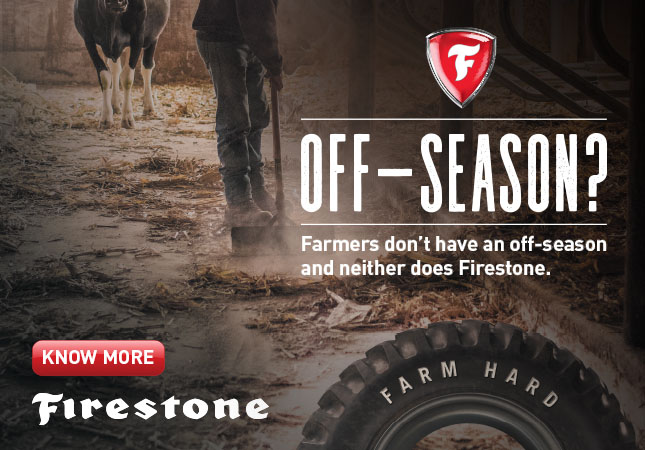 Farming is a vocation, it's in your blood and the sweat on your brow and your equipment is an essential part of your enterprise.
No one knows this better than Firestone the manufacturer of agricultural tyres for every need.
Since Firestone introduced the first pneumatic tyre in 1932 and caused a ripple effect across the industry, it has always striven to be the best and the most reliable.
This is proven in its Farm Hard tyre range.
Farm Hard is an agricultural tyre range that is not only made by the number one farm tyre brand in the USA but also have warranties of up to 9 years, giving you the promise of quality and the peace of mind of trust in an exceptional product.
The Farm Hard range's true value can be seen in its versatility. Whether you need more traction on a wet day or a specific product for enhanced performance on either broad land or narrow row crop farming, Firestone has the agricultural solution for you.
Firestone prides itself on giving you the right tools to get the job done. You can even choose a tyre designed specifically for your personal needs with regard to tread, size and application – all with the reliability you expect from all our products.
This range is made for long hard days in the dirt and Farm Hard understands that every season brings new challenges with it.
They are not only ready to meet the difficult challenges of the farming industry, but can also excel in them.
Visit firestonejourneys.com for more information.