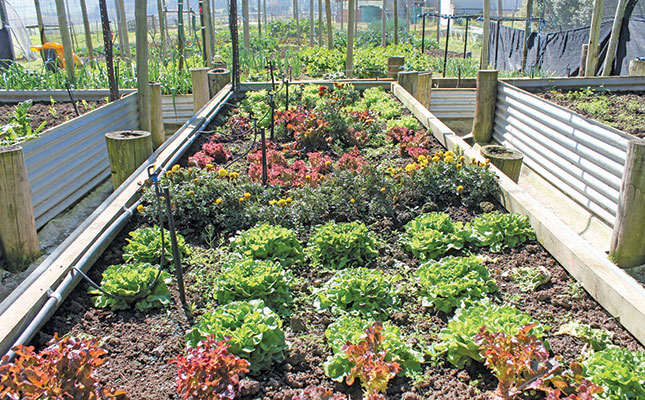 After a devastating horse-riding injury in 2016 put paid to Lauren Murphy's dream of studying equine physiotherapy, the KwaZulu-Natal Midlands farmer's daughter became increasingly despondent about what the future might hold.
Realising that she needed to do something to get her out of this negative mindset, she took a job in early 2018 at The Veg Box Company in the nearby village of Rosetta.
The business, founded by Liz Williams in 2014, is based on the concept of sourcing niche fresh produce, dairy and meat products directly from farmers and artisanal processors within a 100km radius of Rosetta.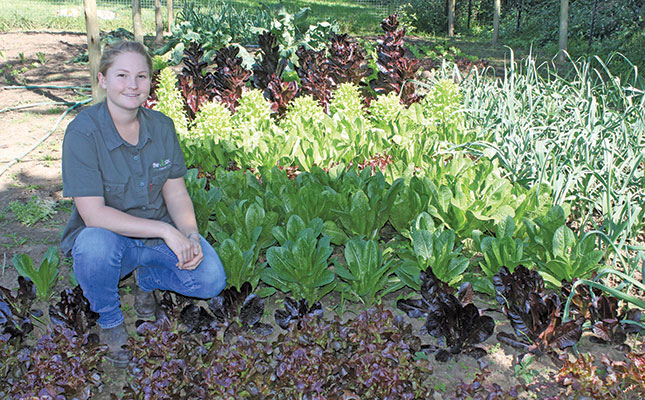 Williams marketed them on her website and then delivered the orders to business and private customers in the Rosetta, Mooi River, Nottingham Road, Howick and Hilton areas.
Having had a love for growing and cooking food since she was a child, Murphy enjoyed her months working as an assistant to Williams. So, when in October last year Williams offered to sell her the business as a going concern, Murphy jumped at the opportunity, using her life savings to make the purchase.
A sound knowledge base
"Having already worked in the company for a number of months, I knew most of the ins and outs of running it," says Murphy. "Owning The Veg Box Company now gave me the opportunity to implement some of my own ideas for the business.
"I was also excited that I'd be able to grow fresh produce and maybe add some meat and dairy products, and share these and other outsourced quality foods with my clients."
Murphy had the added advantage of having worked in her late teens and early twenties with her sister, Casey, and her partner, Brent Bauer, who had grown fresh produce for local stores and restaurants, as well as hotels in Durban.
Another bonus for her was that Thandeka Nene, a stalwart employee of The Veg Box Company, had stayed on after the business was sold.
Murphy opted to set up headquarters on Firle Farm, a dairy farm belonging to her parents, Mike and Mary-Anne. The property is in the Little Mooi Valley, a few kilometres from Rosetta.
This was a strategic move, as Firle Farm had the space and basic resources for Murphy and Nene to establish a 1ha intensive fresh produce cropping area, 80% of which is under hail netting and the balance open-air.
Since then, she has employed two additional workers, who are directly responsible for soil-bed preparation, planting, irrigation, fertilising, pest and disease control, weeding, and harvesting of the seasonal fresh vegetables and herbs.
Sticking to principles
"The Veg Box Company is operated on the principle that the products it markets must be produced as naturally and ethically as possible," says Murphy. "I want my clients to have access to healthy, nutrient-dense and delicious food at prices that are competitive with retailers.
"For our vegetable production, this means we avoid using harmful chemicals and fertilisers, even if it means that we may lose part of a crop to pests and diseases. Instead, we use dairy-cow dung, crop residue, and offcuts from vegetable processing to make compost for fertiliser, and we intercrop with garlic and chives, which are a deterrent to many pests."
The extensive range of seasonal fresh produce that the team grows and markets includes spring onions; frilly, cos and butterhead lettuce; celery; leeks; spinach; kale (leaf cabbage or boerenkool); baby marrows; brinjals; baby cabbage; cauliflower; broccoli; butternut; pumpkin; beetroot; and peas. They also grow herbs such as rosemary, sage, origanum and rocket.
Some of these, such as the spinach and baby cabbage, are sold in bunches or whole, while others, such as the butternut and broccoli, are cubed and packed into bioplastic bags by Nene.
Murphy prides herself on the fact that these bags are manufactured using potato or rice starch, making them fully compostable after use.
For their animal product range, Murphy sources the majority from carefully selected farmers and processors who meet her company's ethos of providing wholesome foods produced as naturally as possible.
Ideally, and much like the information provided on The Veg Box Company's website, these farmers and processors should also tell an informative story about the food they produce.
Local is lekker
"I also strongly believe in supporting local agriculture, so I source all of our meat and other animal products from within a 100km radius of our location," says Murphy.
These products include yoghurts and cheeses from the Longshadow Farm Cheese Company in the Kamberg Valley; free-range beef and venison from ZuluWaters in the Estcourt area; free-range chickens from Willowbridge Farming in the Estcourt area; and artisanal pork products from Dargle Valley Pork in the Dargle Valley.
Various pork products from Trotters Farm Butchery in the Rosetta area are also on offer.
In addition to her own vegetable production, Murphy has a flock of layer hens providing free-range eggs that are marketed on the website.
To maintain quality control on the existing product range, she regularly communicates with her suppliers, monitors feedback from clients, and, when time allows, visits suppliers personally.
Time is of the essence
The company's website is informative and easy-to-use for customers who want to place an order.
Given that the business is small, Murphy is under constant pressure to collect the product requirements from suppliers and deliver orders to clients. To enable the team to cope with these demands, collections and deliveries are carried out once a week.
"Our clients' orders must be in by 12pm each Wednesday," says Murphy.
"We then pack these orders to be ready for delivery on Thursday. For orders in Mooi River, Rosetta and Nottingham Road, we currently charge R15 for delivery to a client's door. Delivery of orders to Howick and Hilton is free, but the clients in Howick must collect their order from the drop-off points.
"We send each client an SMS to let them know when their order is ready for collection."
For food safety and quality purposes, any animal products in a client's order are packed into cooler boxes for delivery.
Murphy also never orders more animal products per week than she thinks will be required for that week's orders.
Future expansion
Turning to the future of her business, she says there is an opportunity to expand her client base, both in terms of numbers and geographical spread.
"I don't want to grow the company to the point where it may start losing its important linkage between the food producers and suppliers, and the food consumers.
"I also don't want The Veg Box Company to drift away from its principles of producing and supplying good-quality, nutritious, tasty and ethical food.
"I'm still thinking hard about the direction I want to take the business in without compromising on these aspects," she says.
Phone Lauren Murphy on 072 117 2974, or email her at [email protected]. Visit thevegboxcompany.co.za.