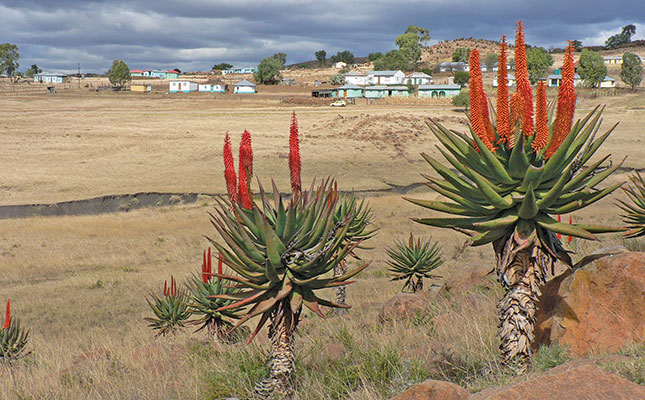 It was Lwazi Marawu's great-grandmother, Anna Sarah Tozana Ndzamela (born in 1902), who pioneered the Aloe ferox-based Mazoyi Mixture.
She brewed it in three-legged pots on the open fire outside her home near Nqamakhwe in the former Transkei.
The name of the remedy, which is used to treat bowel-related irregularities in children, honours her clan name, Mazoyi. Its formulation was passed on to her grandson, Marawu's father, Papama, when he was placed under her care after his father, Zwelinzima, was incarcerated on Robben Island in the early 1960s.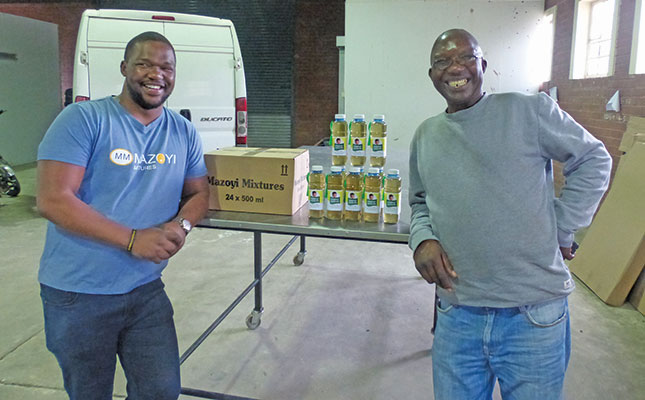 By the time Marawu was born in 1986, his father was relying on Mazoyi to generate extra income from informal sales. Marawu recalls how, as a young boy, he delivered bottles of the remedy to families near Butterworth.
From politics to business
Many years later, while reading politics at Fort Hare University in Alice, Mazoyi once again turned up in Marawu's life, and in a surprising way.
"In 2009, a woman recognised me and told me how she used to buy Mazoyi from my father. I realised that if she was willing to travel from Alice to Butterworth to purchase Mazoyi, it must be a good product," he recalls.
This chance meeting made him appreciate the remedy's commercial potential, and he approached his father about expanding the business and launching an entrepreneurial career. This was in contrast to the direction of his studies.
"I looked at my father and grandfather [both Umkhonto we Sizwe operatives] and thought I'd write a different chapter," he recalls.
"I realised I could be part of the solution by helping to build this country using business. I've therefore distanced myself from politics and focused on business."
He began preparing Mazoyi in his hostel room using Aloe ferox granules sourced from Kowie Medicines in East London. Soon, he was being teased as the 'medicine man', but undeterred, he sold the remedy to campus staff before venturing into town to sell it to local government and South African Police Service employees. The laughter turned to envy as his peers began to realise that his trade in Mazoyi was potentially lucrative.
"I understood how to manage my cash flow, making it possible to bootstrap my business to what it is today," he says.
Despite launching his entrepreneurial career, he remained diligent with his studies and earned his degree in politics and public administration in 2014.
Formalising Mazoyi
The first opportunity to sell Mazoyi to a retailer came in 2015 when the owner of the Spar in Alice, George Georgious, agreed to sell the product. All Marawu's existing clients were redirected to Spar and the product flew off the shelves.
Emboldened, he began selling to stores in Butterworth and Idutywa in the former Transkei. With the business exceeding his expectations, Marawu prioritised the formalisation of Mazoji in order to supply stores more effectively.
In 2017, he arranged for Mazoyi to be tested by the Agricultural Research Council and eGoliBIO Life Sciences Incubator, and was awarded a product barcode. From then on, he operated as Mazoyi Group (Pty) Ltd, but retained the trademark that he had developed in 2011 in association with the Eastern Cape Development Corporation.
With demand growing steadily, Marawu set up in a small warehouse in Alice that he leased from the Raymond Mhlaba Municipality for R10 000 a month.
The municipality also afforded him a loan of R50 000, at a 10% interest rate, to establish a simple processing and purification facility in the warehouse.
But Marawu's real break came in 2017 when he met experienced Eastern Cape businessman Ricardo Calaca, who promptly agreed to sell Mazoyi in his stores. Calaca was so pleased with the resulting sales that he went into partnership with Marawu by offering to distribute Mazoyi across the Eastern Cape, Gauteng and the Western Cape.
Recently, Marawu added to this network by securing distribution rights to more than 40 Cosmetic Connect stores nationally.
Today, with the help of 14 employees, Marawu produces over 250 000 bottles of Mazoyi a year, distributing them to more than 400 stores.
Marketing 
The success of Mazoyi is predominantly linked to the fact that it performs an almost universal function: helping parents help their children with gastrointestinal distress.
"If your child is crying at night and you're stressed, you need anything that works," says Marawu.
With word of mouth as a prime marketing strategy, the promotion of Mazoyi has more or less taken care of itself, he adds.
But Mazoyi also addresses a real practical concern for isolated rural communities with patchy access to often expensive formal medicine.
"There's definitely a shortage of medicine on the rural market. Even when medicine is available, not everybody can afford it," Marawu explains.
His clientele are predominantly grant beneficiaries, a group that, regrettably, is growing.
"There are 17 million people receiving government grants and many millions are unemployed. These people are my main customers," he says.
An attempt has been made to engage this target group with packaging that carries a simple message in a number of languages and a free spoon. The sales are proof enough that Marawu's marketing strategy for Mazoyi is spot on.
Great-grandmother Anna Sarah Tozana Ndzamela would surely have been delighted.
Phone Lwazi Marawu on 078 303 1148.